In a speech from the Oval Office on Sunday night, President Barack Obama urged Americans to avoid discriminating against Muslims in the wake of last week's shooting in San Bernardino, California.
"Muslim-Americans are our friends and our neighbors; our co-workers, our sports heroes -- and, yes, they are our men and women in uniform," Obama said.
That drew a response from business mogul and Republican presidential candidate Donald Trump, who questioned the existence of Muslim athletes on Twitter.
Trump might be shocked to learn that America not only has a number of Muslim athletic heroes, but he has also met several of them.
In 2007, for instance, Trump accepted a Muhammad Ali Award at a charity event in Phoenix hosted by the three-time heavyweight champion of the world, who converted to Islam in 1964. Trump even took a picture with The Greatest.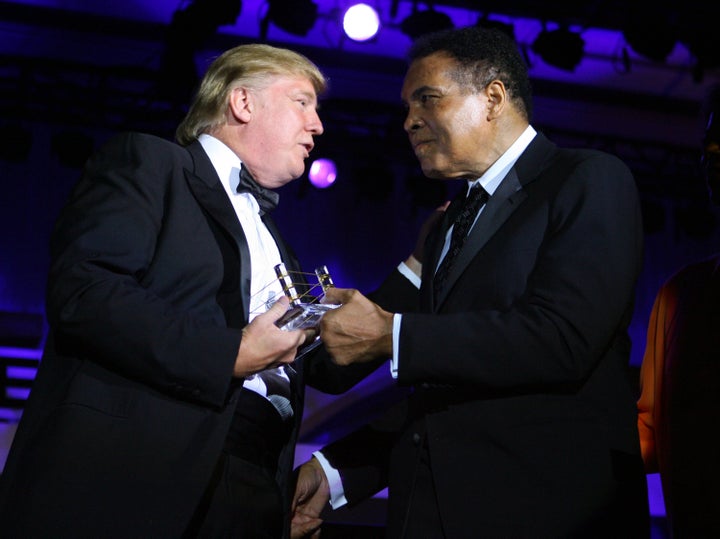 Trump has also been photographed with another former heavyweight champion who converted to Islam. Here he is with Mike Tyson in 1989 -- and though that was 14 years before Tyson became Muslim, Trump appeared at the premiere of a documentary about the boxer well after his conversion. Tyson, in fact, has endorsed Trump's run for president.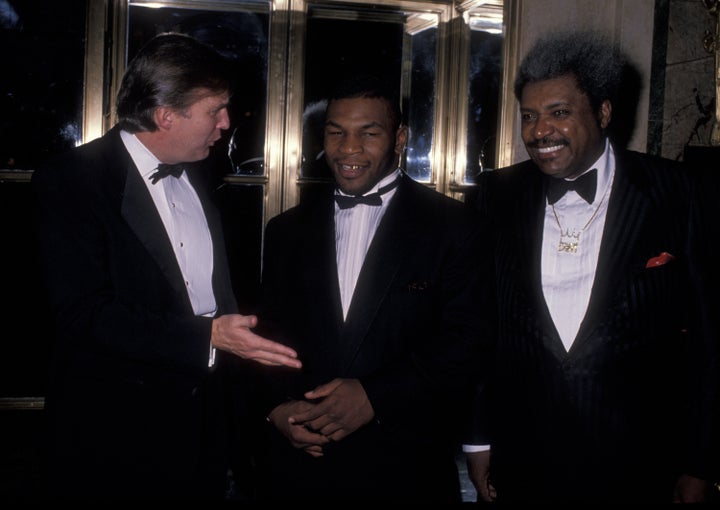 Trump's also been seen with Shaquille O'Neal, the NBA legend who has said he is a Muslim convert.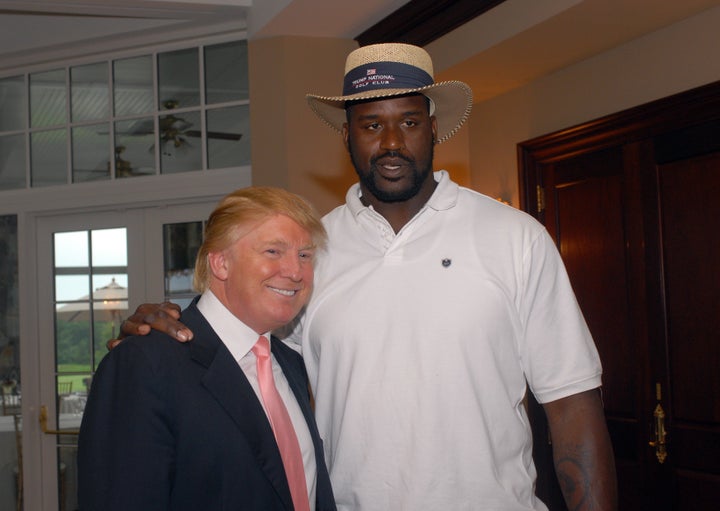 "You don't have a clue about life," Trump wrote to Jabbar, apparently without a clue that Abdul-Jabbar converted to Islam more than four decades ago. They've been photographed together too, though The Donald has not appeared in pictures with former Miami Dolphins running back Karim Abdul-Jabbar.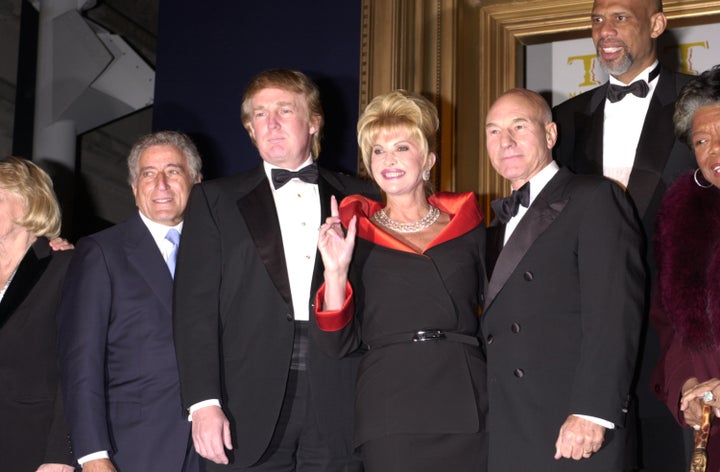 Trump, a big boxing fan, was also in the audience when Bernard Hopkins fought Félix Trinidad in 2001 in a world middleweight championship bout. Hopkins is Muslim.
And while he might not have been photographed with them, surely Trump is aware of other prominent Muslim athletes. They include NBA legend Hakeem Olajuwon, long-time NBA players Rasheed Wallace, Larry Johnson, and Nazr Mohammed, ex-NFL running back and sportscaster Ahmad Rashad, and current Denver Broncos defensive back Aqib Talib, a two-time Pro Bowler, just to name a few.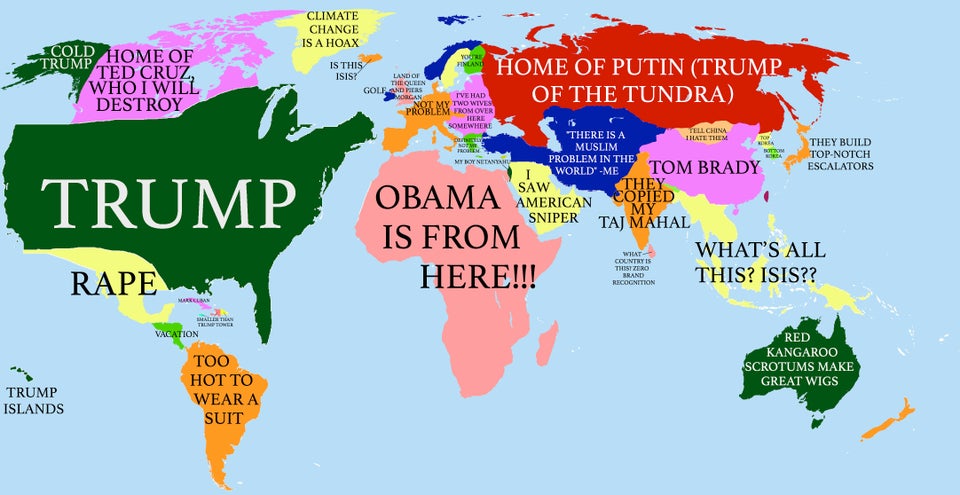 The World As Seen By Donald Trump
Related
Popular in the Community