Donald Trump appeared to shift his position on a blanket ban on all Muslims entering the United States, saying on Saturday he wouldn't be bothered if a Muslim from Scotland or Great Britain entered, according to reporters from CBS and CNN.
Trump first called for a "total and complete shutdown" on Muslim immigration in December. After a gunman killed 49 people at a gay nightclub in Orlando, Florida, Trump called for a complete immigration ban from countries with a history of terrorism against the United States. But on Saturday, Trump shifted, telling CNN's Jeremy Diamond he only wanted to focus on "people coming from the terror states." Hope Hicks, a spokeswoman for the Trump campaign, also told Diamond that Trump no longer supports a blanket ban and only wants to ban Muslims from terror states.
It's unclear which countries, exactly, this applies to. The three countries on the State Department's official list of state sponsors of terrorism are Syria, Iran and Sudan, but terrorist groups are complex organizations that can have members in several countries, including U.S. allies. Several of the suspected terrorists involved in the Paris attacks, for example, were French nationals. Two of the brothers involved in the March Brussels attack were Belgian-born.
Hicks did not respond to an additional request for comment from The Huffington Post.
Also on Saturday, Trump declined to characterize his mass deportation plan as such, despite having put forward an immigration plan focused on removing 11 million people from the U.S. He has previously promised to create a "deportation force" to achieve that and has also praised "Operation Wetback," an effort by the government under Dwight Eisenhower to deport undocumented immigrants in the 1950s.
"President Obama has mass deported vast numbers of people -- the most ever, and it's never reported. I think people are going to find that I have not only the best policies, but I will have the biggest heart of anybody," he told Bloomberg. Asked whether he would issue "mass deportations," Trump said " "no, I would not call it mass deportations."
The Muslim ban has been a central pillar of Trump's campaign for president. Given his penchant for saying virtually anything with little regard for the facts or previous statements, it's unclear whether he will stick by what he said on Saturday.
Before You Go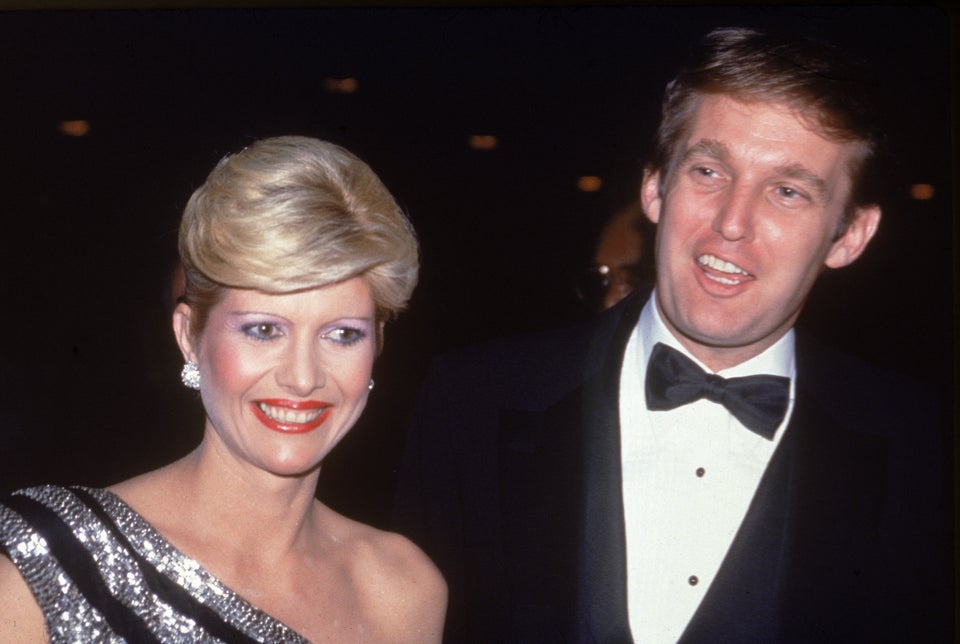 All The Ridiculous Things Donald Trump Has Said About Marriage
Popular in the Community