No policy of Donald Trump's has been as widely divisive and immediately harmful as his proposal to ban Muslims from entering the United States for a temporary period of time. In the abstract, it has prompted immense political backlash, to the point that Trump has muddied the proposal in several telling ways over the past few weeks.
Those are just the physical and verbal forms of abuse. There are non-visible ones too. Last month, The Huffington Post convened a roundtable with Muslim students and educators at the Mastery Charter School's Shoemaker Campus in Philadelphia. During the course of the conversation, the group was asked: How many believe that if Trump were elected president, they would end up having to leave the country, either voluntarily or forcefully?
Watch video of their reaction below:
More than half of the room raised a hand. After a bit of explanation, a student named Husnaa, who had been sitting quietly in her chair, spoke up.
"I see it differently, because I think about Japanese internment camps," she responded, her words measured and precise. "They could keep us right here and put us all in the same place and make us suffer. I see that as a lot more plausible than shipping us out into the ocean. Round up all the Muslims, start with where," she trails off a bit. "I don't like to think about that."
It was, in some respects, a more thoughtful response than the others. Most others didn't expect that oceans would pose a particular burden or barrier to their relocation. Malik Thompson, 16, wasn't on the panel. But walking through the school's hallways, he shared his concerns. "I fear he is going to send us back to Muslim countries outside the U.S.," he told me.
These aren't concerns unique to Philadelphia's young Muslim community. The Southern Poverty Law Center released a report showing that more than two-thirds of teachers reported that their Muslim and immigrant children were worried about what could happen to them and their families after the November election.
That is a substantial swath of the population. There are roughly 3.3 million Muslims in the United States ― about one percent of the U.S. population ― according to the Pew Research Center.
This particular charter school has a substantial Muslim population. Sitting on plastic chairs in a large first floor room ― the paint on the brick walls fading, the ware on the tile flooring showing, big windows protected by metal bars ― they spoke about their religious identities. Some had recently converted. Many were just growing comfortable with being Muslim.
Trump has disrupted that delicate balance; adding genuine fears on top of the occasional bigotry they confront in their lives and those of their families as well.
"I know my parents have a lot of immigration problems, so if Trump does become elected I know they're probably going to be ... Well, my dad for example is probably going to be deported if that ever, if he ever becomes president," said the student named Yagouba who attended Academy at Palumbo, a public school. "If he does become president, there are going to be those people who are going to be pushing legislation that can hurt my family and tons of other families out there."
Video produced by Liz Martinez and Skylar Wesby, edited by Lee Porcella and shot by William DeJessa, Brian Bentz and Robert Mickles.
Before You Go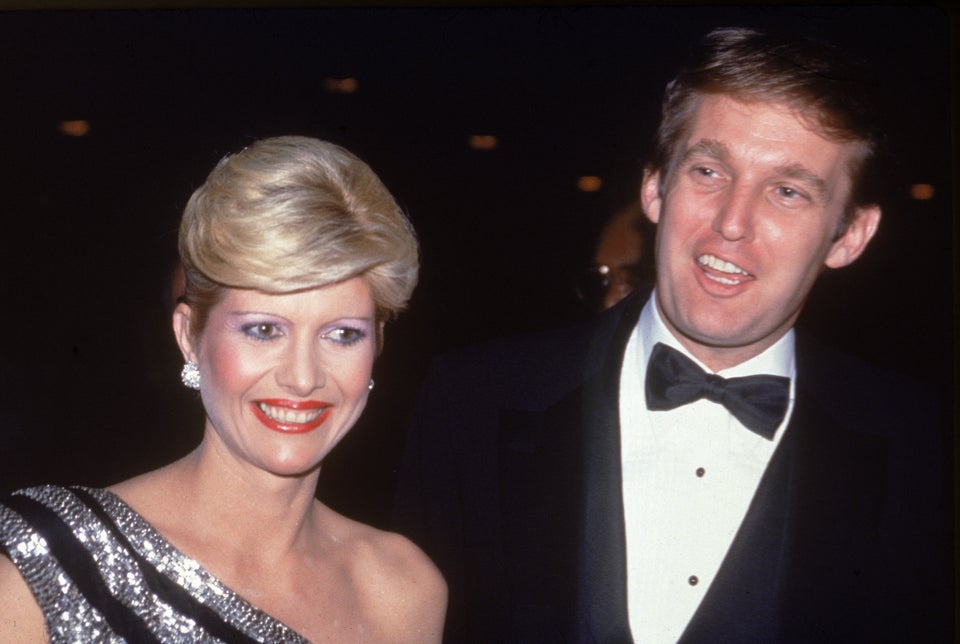 All The Ridiculous Things Donald Trump Has Said About Marriage
Popular in the Community