Nancy Gibbs, the magazine's managing editor, revealed Trump as the winner on the "Today" show Wednesday, with his presidential rival Hillary Clinton selected as runner-up.
"I've never seen so much agreement about who had the most influence," Gibbs said. "I don't think that we have ever seen one person operating in such an unconventional way have an impact on events of the year quite like this."
Trump called into the "Today" show following the announcement.
"It means a lot. It's a very important magazine," he said. "I consider this a very, very great honor."
But Trump is less than pleased with the magazine's cover description of him as the "President of the Divided States of America."
"I think putting 'divided' is snarky," he said. "I'm not president yet, so I didn't do anything to divide."
Photographer Nadav Kander said he was inspired by "iconic portrait sittings" from history when he designed the cover photo.
"Upon arriving at Trump's residence, I wanted to integrate a detail from his environment into the photograph," Kander told The Huffington Post. "I tried a few set ups, but this image of President-elect Trump in his chair stood out as the cover. The importance of this picture rests on the fact that we are at a crossroad in history."
Trump's significant impact on the media landscape is undeniable. His controversial politics, reality TV presence and inflammatory comments led to record-breaking coverage. In March, media coverage tracking firm mediaQuant found he had earned nearly $2 billion worth of free media over the course of his presidential campaign.
The publication's annual selection is determined by Time magazine editors and highlights a person, group, idea or object that had the most influence on news that year. The tradition began in 1927 with the selection of the celebrated aviator Charles Lindbergh.
For reminding America that demagoguery feeds on despair and that truth is only as powerful as the trust in those who speak it, for empowering a hidden electorate by mainstreaming its furies and live-streaming its fears, and for framing tomorrow's political culture by demolishing yesterday's, Donald Trump is TIME's 2016 Person of the Year.
This article has been updated to include new details, including reactions to Trump winning.
Jenna Amatulli contributed reporting.
Related
Before You Go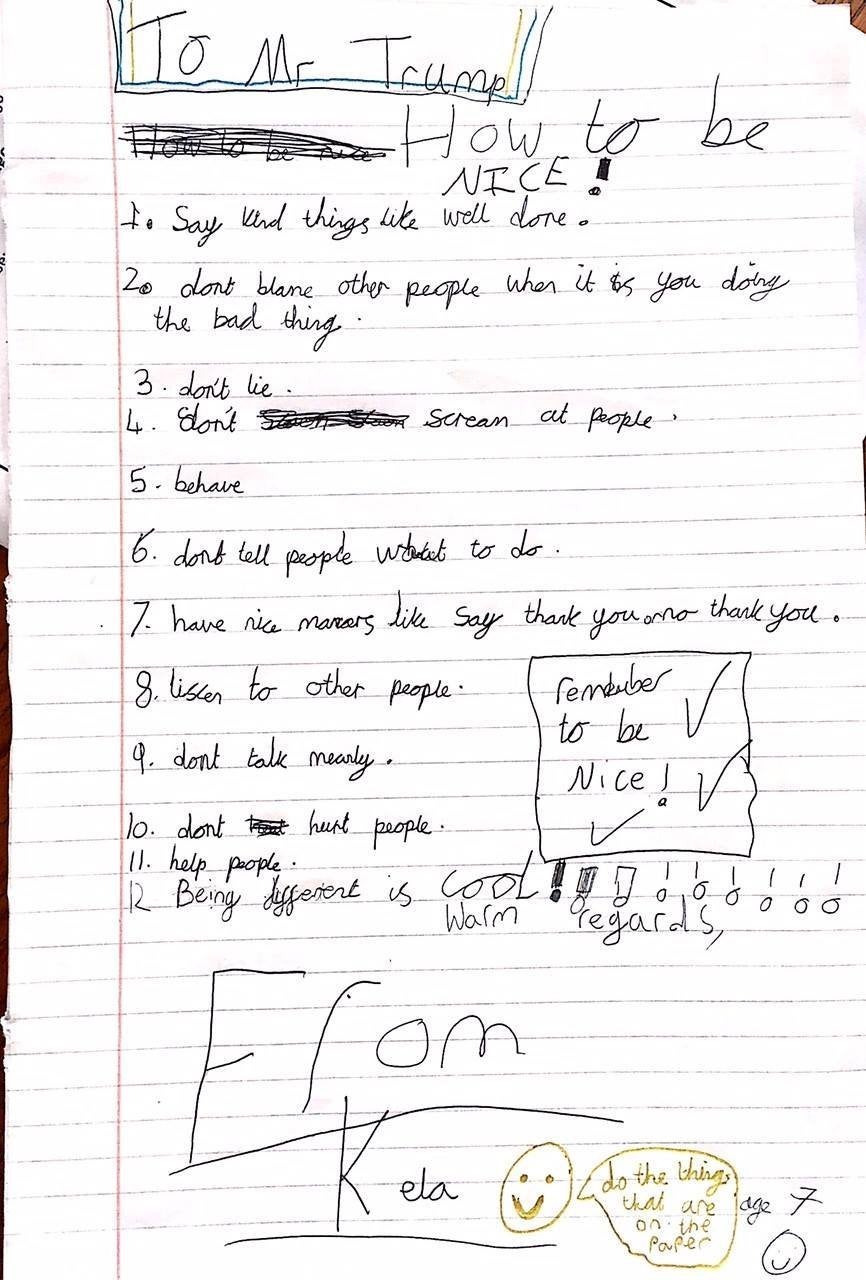 Kids Across America Send Letters To Donald Trump
Popular in the Community