President Donald Trump did not appear to sing all of the national anthem at the College Football Playoff National Championship game in Atlanta, Georgia, Monday.
Clips of Trump began to circulate on social media as people noticed the president was not singing the anthem in its entirety during the game's opening ceremony. Trump stood on the field for the anthem before the Alabama Crimson Tide and Georgia Bulldogs played, but only appeared to sing parts of the song.
Viewers focused on the president because of his fervent criticism of NFL players who have chosen to "take a knee" during the anthem in protest of racial inequality. Trump implicitly called Colin Kaepernick, the former San Francisco 49ers quarterback who began the movement in 2016, a "son of a bitch" at an Alabama rally in August.
"Wouldn't you love to see one of these NFL owners, when somebody disrespects our flag, to say, 'Get that son of a bitch off the field right now, he's fired?'" Trump said in August.
Trump called on NFL fans to boycott any games where players knelt during the anthem.
Trump's remarks prompted weeks of kneeling protests from players and owners across the league. Kneeling in protest and solidarity became a dividing line in the nation as fans saw the action in different ways. While some said the players had a right to silent, peaceful protests, critics saw the movement as disrespectful.
Just hours before Monday's game, Trump continued to push the national anthem as a partisan issue on Twitter and in a speech to the American Farm Bureau Federation in Nashville, Tennessee.
"We want our flag respected - and we want our NATIONAL ANTHEM respected also!" Trump tweeted.
The official GOP Twitter account quickly posted a Fox News clip of Trump at Monday's game. That shorter clip ― with just a few lines of the song ― shows Trump singing those parts of the anthem.
Before You Go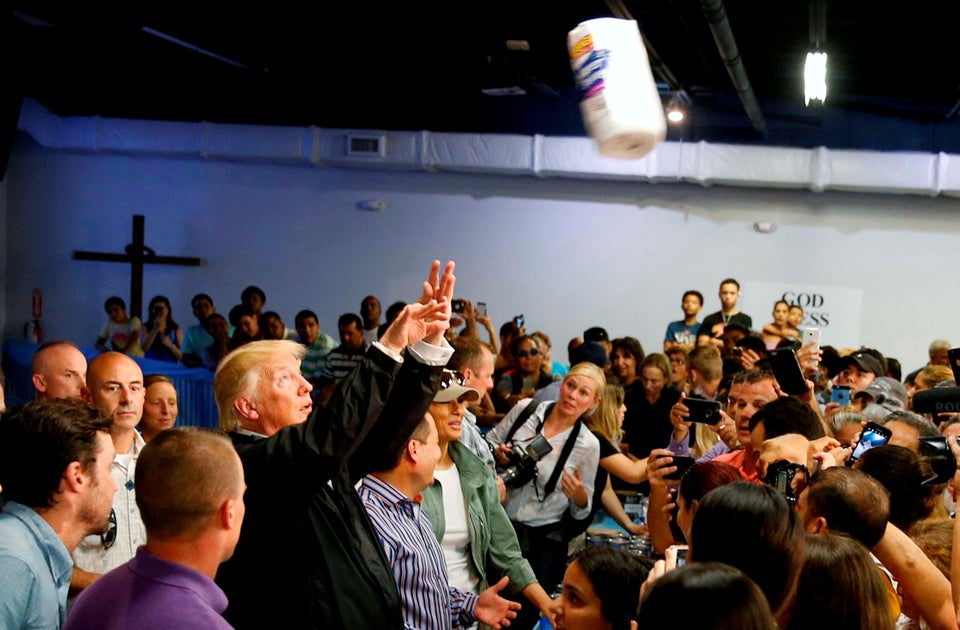 Donald Trump's 2017
Popular in the Community