President Donald Trump asked for people attending the National Prayer Breakfast on Thursday morning to take a moment to pray that Arnold Schwarzenegger's "Celebrity Apprentice" ratings go up.
"When I ran for president, I had to leave the show. That's when I knew for sure I was doing it [running for president]," he said. "And they hired a big, big movie star ― Arnold Schwarzenegger ― to take my place, and we know how that turned out: The ratings went right down the tubes. It's been a total disaster."
"I want to just pray for Arnold if we can for those ratings," Trump added.
The comments came as Trump discussed his relationship with "Celebrity Apprentice" creator Mark Burnett, who introduced Trump at the breakfast.
"Mark will never, ever bet against Trump again," the president said.
"Arnold is praying that President Trump can start improving his own approval ratings, which were the worst in history for an incoming president, by taking his job seriously and working inclusively," it read.
Schwarzenegger personally responded soon after, suggesting that he and Trump should switch jobs so that people can "finally sleep comfortably again."
The two men have been publicly sparring since Schwarzenegger announced last year that he would not vote for Trump in the presidential election. But some felt that it odd that Trump would bring up TV ratings at an event as prestigious as the National Prayer Breakfast.
UPDATE ― Friday, 8:27 a.m.: He's still talking about it.
Before You Go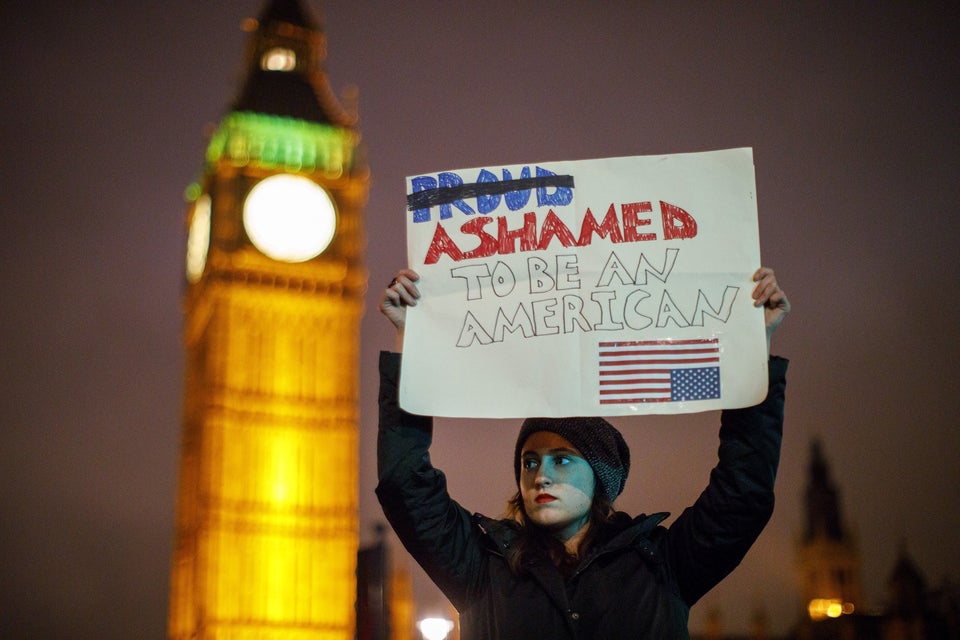 The World Protests President Trump
Popular in the Community