Former national security adviser Susan Rice said she is appalled at what President Donald Trump is doing to the National Security Council, sidelining foreign policy experts and instead giving his chief strategist, Steve Bannon, a place at the table.
In a presidential memo Saturday, Trump reorganized the National Security Council by removing the director of national intelligence and the chairman of the Joint Chiefs of Staff from the principals committee, which is the meeting for the most senior national security officials. Under the previous two administrations, they had permanent seats. Instead, the DNI and Joint Chiefs chair will now get to be there only when what is being discussed is relevant to their "responsibilities and expertise."
Rice served as national security adviser and United Nations ambassador to President Barack Obama. Late Saturday night, she tweeted that what Trump is doing is "stone cold crazy."
Bob Gates, who served as defense secretary under both Obama and President George W. Bush and as CIA director under President George H.W. Bush, also said what Trump is doing is a mistake.
"Adding people to the National Security Council never really bothers me," he said Sunday on ABC's "This Week." "My biggest concern is there are actually, under the law, only two statutory advisers to the National Security Council and that's the Director of Central Intelligence, or the DNI, and the Chairman of the Joint Chiefs of Staff."
"I think pushing them out of the National Security Council meetings, except when their specific issues are at stake, is a big mistake," he added. "I think that they both bring a perspective and judgment and experience to bear that every president, whether they like it or not, finds useful."
White House press secretary Sean Spicer called Rice's tweets "clearly inappropriate language from a former ambassador" Sunday on "This Week." When asked by host Martha Raddatz what Bannon brings to the National Security Council, Spicer replied, "Well, he is a former naval officer. He's got a tremendous understanding of the world and the geopolitical landscape that we have now."
White House Chief of Staff Reince Priebus also defended the reorganization on NBC's "Meet the Press" Sunday, claiming that the DNI and Joint Chiefs chair are "included as attendees anytime that they want to be included."
"If you read the order they're invited as attendees to the Security Council at any time," he said.
Trump's order, however, does not say that. It clearly states: "The Director of National Intelligence and the Chairman of the Joint Chiefs of Staff shall attend where issues pertaining to their responsibilities and expertise are to be discussed."
Want more updates from Amanda Terkel? Sign up for her newsletter, Piping Hot Truth, here.
Before You Go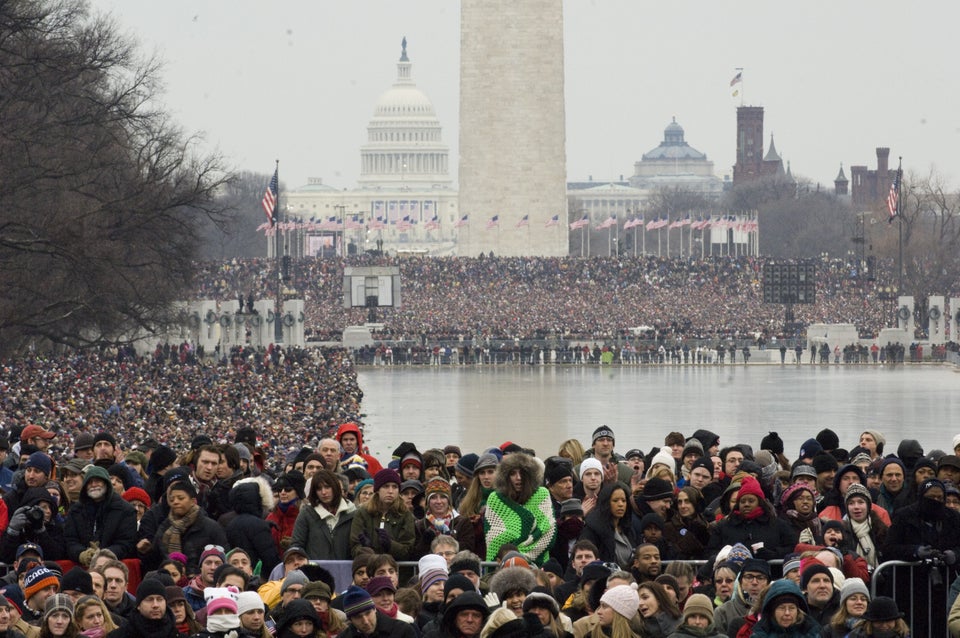 Obama and Trump Inauguration Crowds
Popular in the Community