President Donald Trump on Wednesday reversed his position on the North Atlantic Treaty Organization after repeatedly criticizing it on the campaign trail.
"They made a change and now they do fight terrorism. I said it was obsolete. It's no longer obsolete," Trump said during a joint press conference at the White House with NATO Secretary General Jens Stoltenberg.
Last year, Trump called NATO "obsolete" and faulted members of the alliance for "not paying their fair share." At one point during the campaign, he even said he would "certainly look at" pulling the U.S. out of the organization.
This week, however, Trump actually took steps to expand the historic alliance. His administration announced its support for admitting the country of Montenegro into NATO, two weeks after the Senate approved the move.
During his press conference on Wednesday, Trump spoke glowingly of the alliance's long history, but again called on NATO members to "pay their fair share instead of relying on the United States to make up the difference."
"Many have not been doing that," he said. "We'll be talking about that."
Trump did not, however, offer any bellicose demands or ultimatums as he did on the campaign trail.
Before You Go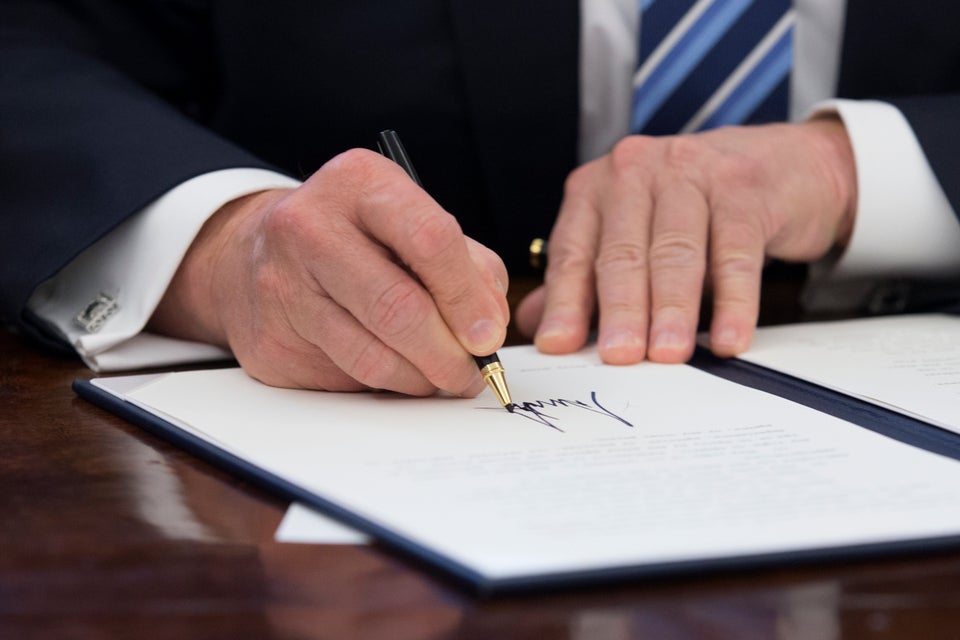 Donald Trump Loves Signing Things
Popular in the Community