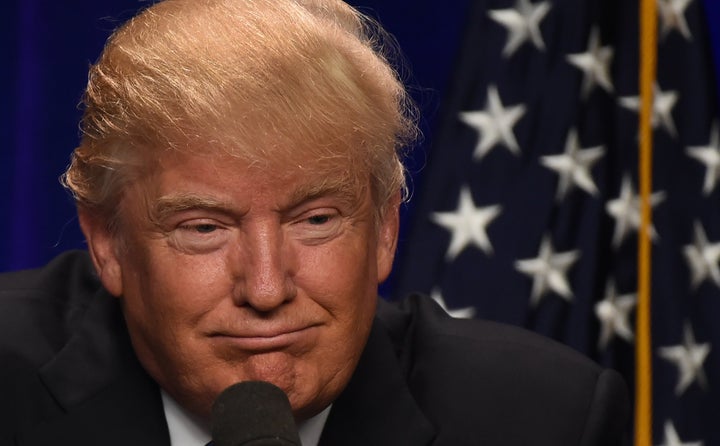 If you've been worried that there isn't an easy enough way to help your kids understand the thorny issues of overt racism championed by presumptive Republican presidential candidate Donald Trump, Netflix -- as it often does -- has a show for you.
The Emmy-winning Netflix original show "All Hail King Julien," based on the popular DreamWorks movie-series "Madagascar," debuts its third season Friday. And there's an episode about Trump.
Although the King Julien character was not originally intended to be a Trump parody in the "Madagascar" universe, the show's creators decided the royal lemur could be a perfect teaching tool for the perilous evil of the similarly small-handed candidate.
"DreamWorks and Netflix have been very supportive about the kind of stories we wanted to tell on the show," showrunner Mitch Watson told The Huffington Post over email. "We specifically wanted stories that had some kind of social satire."
In an exclusive clip provided to HuffPost, King Julien's supporters chant for a wall to be built around their land to keep out foreign animals. King Julien stokes their anger and encourages the idea. As if they're more racist versions of Snow White's seven dwarfs, the lemurs then sing a song while they build their wall, concluding with the line, "We're closed for business, just go away."
"The song 'Don't Touch Our Stuff' is essentially about building a wall to keep other animals away because Julien and the lemurs feel they are taking away their jobs even though the lemurs don't work, and taking their housing even through there are plenty of trees, and eating their food even though there is more than enough for everyone," explained Watson.
"All Hail" attempts to satirize many aspects of American pop culture and politics. "We've done episodes on gun control (the lemurs begin arming themselves with deadly scorpions that ultimately turn on them)," said Watson in a long list of examples, including the richest 1 percent, religion vs. science and trigger warnings. In a particularly scary prescience for today, Watson also mentioned that the show created a satire about "starting a war on a supposed 'weaker' species to bond your kingdom (Julien attacks the Butterfly Kingdom only to discover they are insane warriors)."
The original idea for "Don't Touch Our Stuff" may have come in early 2015. The team wanted to satirize the more general deportation and isolationism issues in American politics. But with Trump's rise since then, the show has leaned on the connection and championed the attack on the "certain presidential candidate that millennials love to hate," as a DreamWorks PR person explained.
Still, "that any candidate would have a chance of making this idea a big part of their campaign" continues to baffle Watson.
Before You Go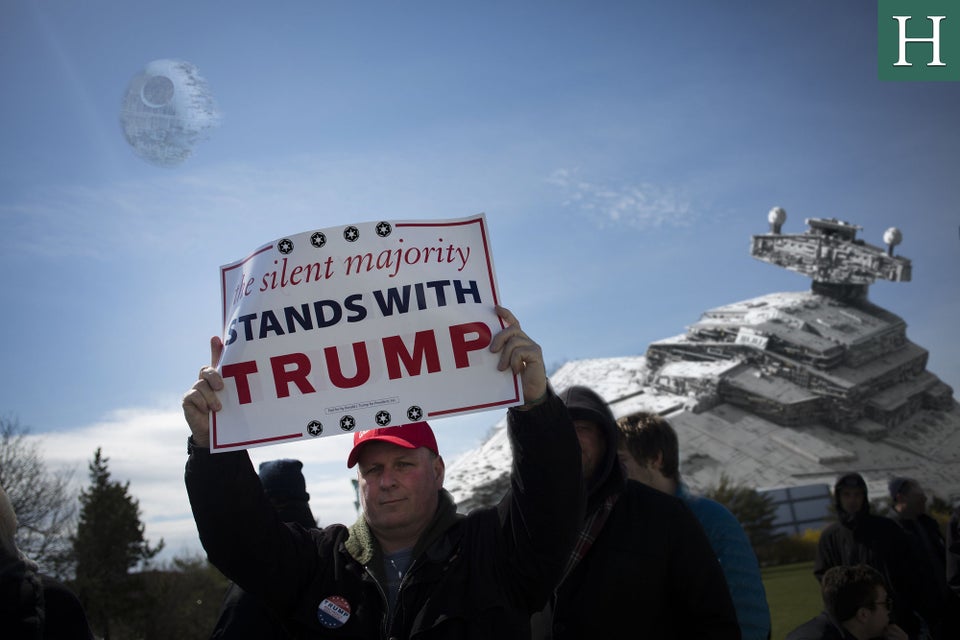 Darth Vader Has Nothing On Donald Trump
Popular in the Community