Republican presidential hopeful Donald Trump notched a resounding victory in his home state of New York on Tuesday, giving the GOP front-runner some much-needed breathing room following a turbulent campaign shakeup and a bevy of primary victories by Texas Sen. Ted Cruz.
News networks projected the Manhattan real estate mogul won soon after polls closed across the state. His margin of victory won't be clear until more votes are counted. Trump needed to win more than 50 percent of the statewide vote, as well as more than half of the vote in each of the state's congressional districts, in order to win all 95 of New York's delegates.
If Trump succeeds in winning nearly all of the available delegates, he will be more likely to win the GOP nomination on a first ballot at the convention in Cleveland -- assuming he also wins coming primaries across the Northeast, where he is similarly popular among Republican voters. If he fails to pick up a large majority of New York's delegates, Trump is more likely to fall short of the 1,237 delegates needed to secure the nomination -- setting up a contested convention in July.
Cruz, who has been nipping at Trump's heels in the hunt for delegates, appeared to preemptively concede the New York race minutes before polls closed: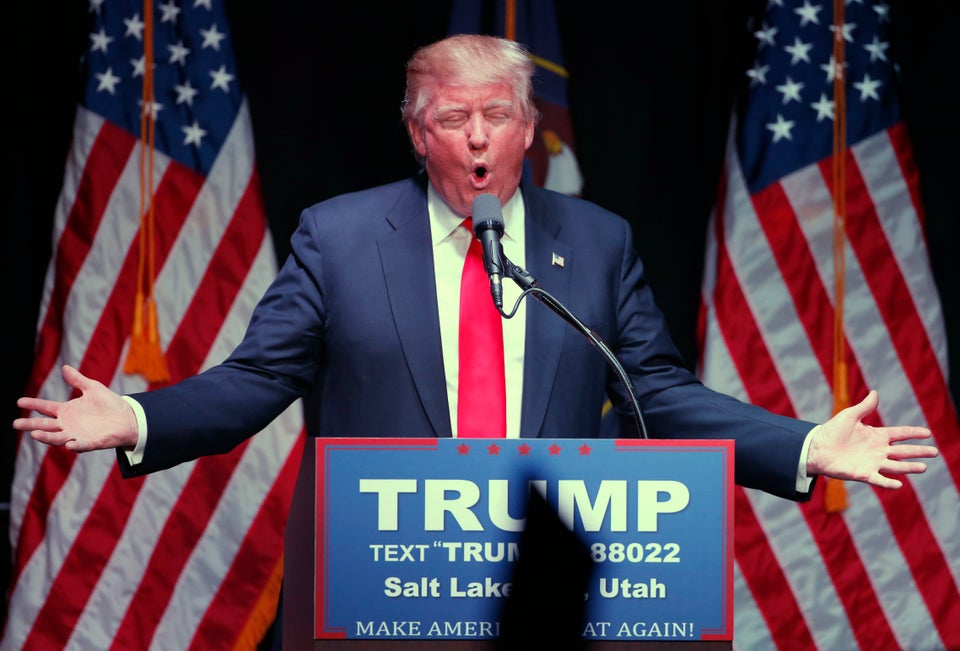 Scenes Of Hate At Donald Trump Rallies
Popular in the Community