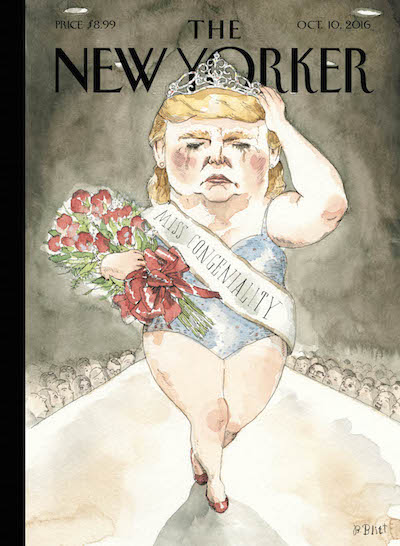 Speaking with "Fox & Friends" the next morning, the Republican nominee doubled down on his attack of Machado, saying "She was the winner, and she gained a massive amount of weight, and it was a real problem. We had a real problem with her."
Clearly, it was a flashpoint.
"Watching the debate, Blitt recognized a significant moment in the Presidential campaign," a spokeswoman for the magazine said in a statement. "Of all Trump's dangerous beliefs, Blitt said, his misogyny 'might just be his Achilles' heel.'"
Blitt has made Trump one of his favorite subjects. His Feb. 1 cover illustration showed a group of past U.S. presidents in various states of distress watching Trump speak on television. In August, another Blitt cover showed Trump drenched in rain.