President Donald Trump spent his weekend tweeting about sports while U.S. citizens in Puerto Rico continued to deal with "apocalyptic" conditions in the aftermath of Hurricane Maria.
Trump kicked off his sports tweets Saturday by saying he wouldn't allow the NBA's Golden State Warriors to visit the White House after player Stephen Curry said he didn't want to go.
That afternoon, Trump started a tirade against athletes kneeling or sitting during the national anthem, a protest started last year by former San Francisco 49ers quarterback Colin Kaepernick, who refused to stand during the anthem to protest oppression and police brutality against black people.
Trump tweeted about sports 17 times between Saturday and Monday morning. He didn't tweet once about Puerto Rico, where citizens have been largely without power, water or means of communication since Maria hit Wednesday as a Category 5 hurricane.
Ricardo Rosselló, the governor of Puerto Rico, has called for a greater federal response to the disaster, which left at least 13 people dead. Polls show many mainland residents don't realize that Puerto Ricans are Americans. In fact, 3.5 million U.S. citizens live there.
Supplies were running low in many areas of Puerto Rico Monday, and outside assistance was complicated by damaged airports and harbors, according to The Washington Post. After suffering damage in the storm, the Guajataca Dam threatened to burst, putting more lives in danger, causing more devastation and complicating rescue and recovery efforts.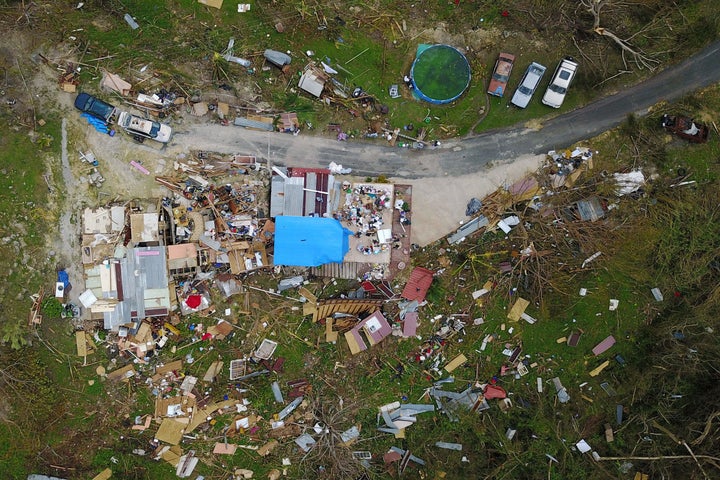 But Trump chose not to use the platform to comment on the situation in Puerto Rico over the weekend.
He approved an emergency declaration for Puerto Rico on Sept. 17, after the territory sustained over $1 billion in damages from Hurricane Irma. Speaking in New York last week, Trump acknowledged that Puerto Rico "was absolutely obliterated" by Maria, and said he would visit the territory, though he didn't specify when.
Trump also acknowledged Puerto Rico during a Friday night rally in Alabama, but his comments were largely overshadowed by his remarks on NFL owners and black athletes who protest during the anthem.
"Wouldn't you love to see one of these NFL owners, when somebody disrespects our flag, to say, 'Get that son of a bitch off the field right now, he's fired?'" Trump said, sparking outrage among NFL stars and others.
But his comments on the sports protests ― started by Kaepernick as a comment on racial injustice ― are a stark contrast to his recent comments on white supremacists, some of whom he called "very fine people."
As Trump returned to D.C. after a weekend at his golf club in New Jersey, he again refused to acknowledge the devastation in Puerto Rico, instead sending a tweet about tax reform.
Then he went right back to sports.
Support HuffPost
The Stakes Have Never Been Higher
Before You Go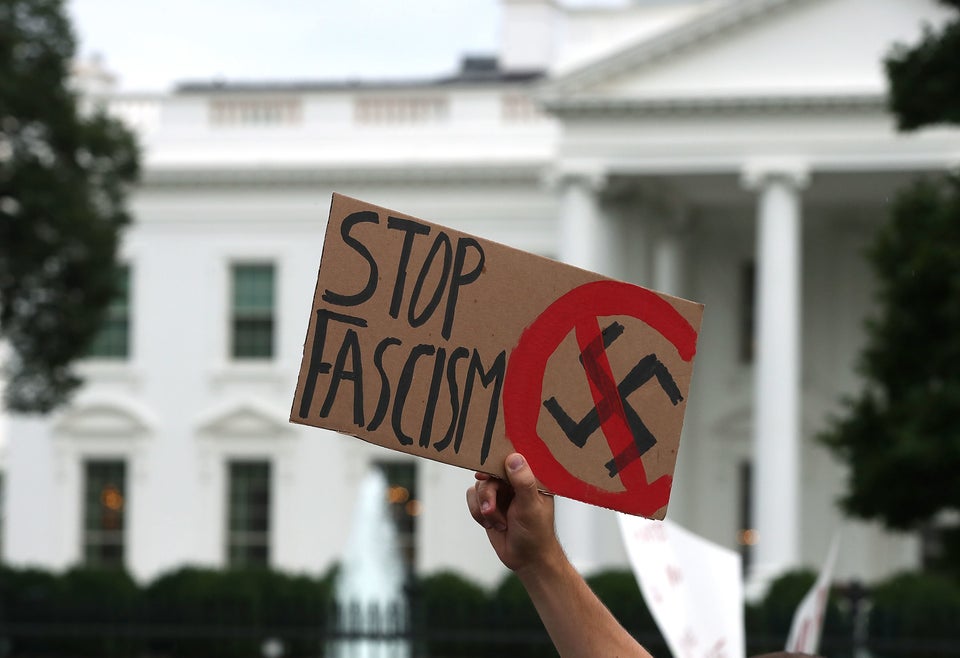 Anti-Hate Protests Against Trump
Popular in the Community