Republican presidential candidate Donald Trump backtracked a bit on his criticism of North Carolina's anti-LGBT bathroom bill, just hours after saying transgender people should be able to use whichever bathroom "they feel is appropriate."
Trump pointed out Thursday morning that North Carolina has been punished economically for enacting a law recently that bars transgender people from using a public restroom that does not correspond to the gender on their birth certificate. Trump also noted that allowing transgender people to use the bathroom they feel most comfortable with would not jeopardize the safety of young children and that there have been "very few complaints" in places without restrictive laws.
"I think that local communities and states should make the decision," he said. "And I feel very strongly about that. The federal government should not be involved."
Asked by Hannity whether he was saying states should be able to decide whether to implement the law, Trump said "absolutely."
The tweak came after Sen. Ted Cruz (R-Texas) seized on Trump's comments to drive a wedge between the two leading presidential candidates. Cruz has accused Trump of bending to political correctness and endorsing a position that would put the safety of young girls at risk, even though states without restrictions have seen no evidence of that.
Before You Go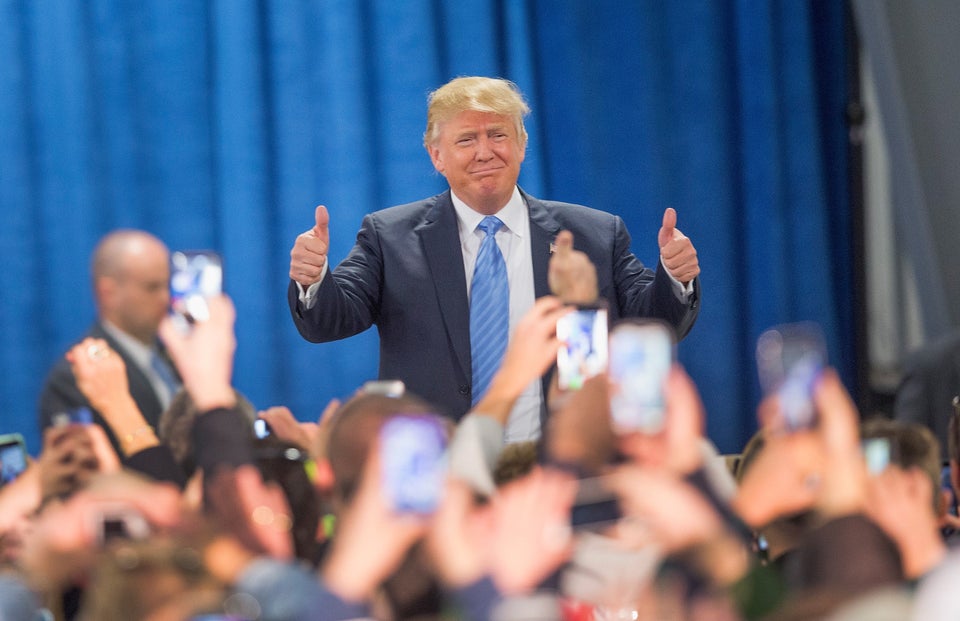 Donald Trump On The Campaign Trail
Popular in the Community