In a phone call Wednesday, Trump told Chinese President Xi Jinping that his country must "use all available levers to convince North Korea to end its provocations and return to the path of denuclearization," according to a statement from the White House.
Trump subsequently announced that additional "major sanctions" against North Korea are forthcoming and claimed the situation "will be handled!" But the tired strategy of sanctioning Pyongyang ― a regime hellbent on advancing its nuclear abilities at all costs ― has not yet proved to be an effective one.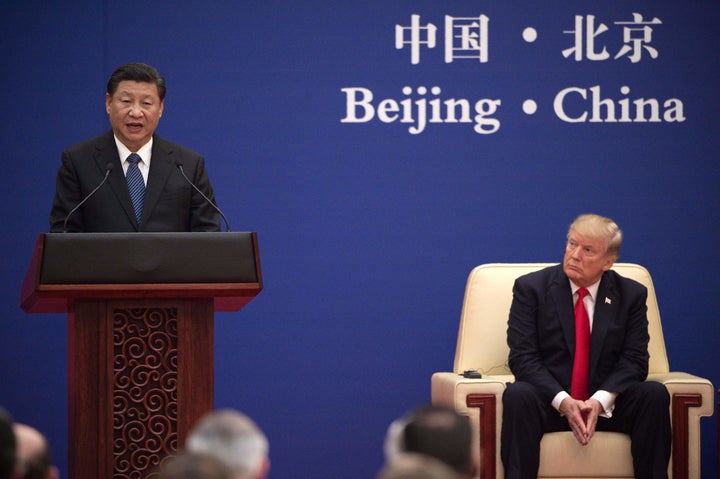 More Pressure On China
With Trump at the helm, Washington's relationship with Beijing has remained turbulent and unpredictable. He has repeatedly complained about China's apparent unwillingness to help rein in the North and even accused the country of "raping" America by hurting the U.S. economy. (He later backpedaled on this claim and said he "would've done the same.")
His comments about China's efforts concerning the denuclearization of North Korea have been similarly inconsistent.
But in July, Trump reiterated that he was "very disappointed" in the country, which does "NOTHING for us with North Korea, just talk," he tweeted.
Upon returning from China, part of his 12-day trip through Asia this month, Trump claimed Xi had promised "to use his great economic influence" to deal with North Korea. What that means, exactly, is yet to be seen.
"I don't think anyone expects that sanctions will change North Korea's behavior," Robert Ross, a Boston College professor and expert on Chinese policy, told HuffPost. "To expect China to be able to solve the problem by having tougher sanctions is unrealistic."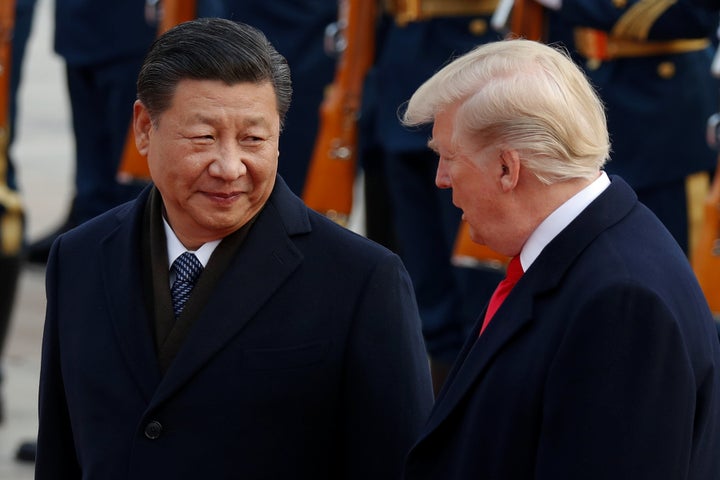 China Has Its Own Priorities
Over the past several months, as North Korea has ramped up its ballistic missile campaign, China has responded by increasing sanctions and restricting its oil and energy supplies to the hermit kingdom.
But, according to Ross, Beijing's punitive actions against Pyongyang are largely driven by self-interest, not foreign coercion or malicious tweets from Trump.
"We shouldn't think that China's greater efforts in the past few months have to do with American pressure. American pressure's been there ― but China has its own interest in increasing sanctions against North Korea," he said.
Pyongyang has continued to dismiss Chinese interests, and its repeated threat to conduct an aboveground nuclear test risks putting Chinese citizens in danger.
Even under pressure from the U.S., Beijing would not apply sanctions "that would lead to the collapse of the North Korean government," said Ross. "They're willing to put in more sanctions than they've done in the past, and they've done so, but there are limits to what they will do. I think the Trump administration understands those limits."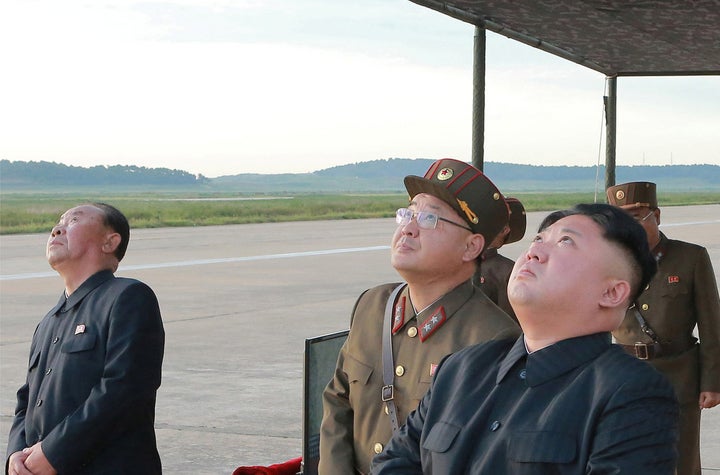 Mounting Sanctions, Limited Results
The United Nations Security Council passed its toughest sanctions on North Korea after the regime conducted its sixth and most powerful nuclear test in September, claiming to have detonated a hydrogen bomb. Trump expanded those sanctions on Sept. 21, targeting financial institutions that conduct business with Pyongyang.
Last week, the U.S. issued fresh sanctions on several Chinese trading companies that have reportedly conducted millions of dollars in business with North Korea. Trump also designated North Korea as a state sponsor of terrorism.
To expect China to be able to solve the problem by having tougher sanctions is unrealistic.

Robert Ross, China policy expert
But restricting trade with Pyongyang has so far yielded limited results. Mounting sanctions seem to bear largely symbolic weight and, rather than coercing the regime to halt its nuclear ambitions, threaten to punish citizens of the impoverished, isolated country.
As Chun Yung Woo, a former South Korean envoy, told Reuters after China suspended its fuel exports in accordance with U.N.-backed sanctions: "North Koreans are so used to living in harsh economic conditions" that if faced with harsher restrictions, they would adapt by adopting strategies like "replacing cars, tractors [and] equipment with cow wagons, human labor, etc."
The North Korean regime's response to recent sanctions from the international community has been hostile rhetoric and aggressive action rather than submission. The ICBM that Pyongyang tested on Tuesday is believed to be the regime's most advanced, capable of reaching Washington, D.C.
"At some point, we will have to sit down to negotiate and talk," said Ross. "Going through China will not solve the problem. Sanctions will not solve the problem."
Calling all HuffPost superfans!
Sign up for membership to become a founding member and help shape HuffPost's next chapter
BEFORE YOU GO