In an interview scheduled to air on "Fox & Friends" on Tuesday morning, Trump told Ainsley Earhardt:
"They've been talking with this gentleman for a long time. You read Clinton's book, he said, 'Oh, we made such a great peace deal,' and it was a joke.

You look at different things over the years with President Obama. Everybody has been outplayed, they've all been outplayed by this gentleman and we'll see what happens. But I just don't telegraph my moves."
However, "this gentleman" ― presumably current dictator Kim Jong Un ― has only been running North Korea since the 2011 death of his father, Kim Jong Il, who ran the country since 1994. Kim Il Sung ― the current leader's grandfather ― ruled from the nation's founding in 1948 until his death in 1994, during the first term of the Clinton presidency.
An excerpt of the interview drew a sharp reaction on Twitter: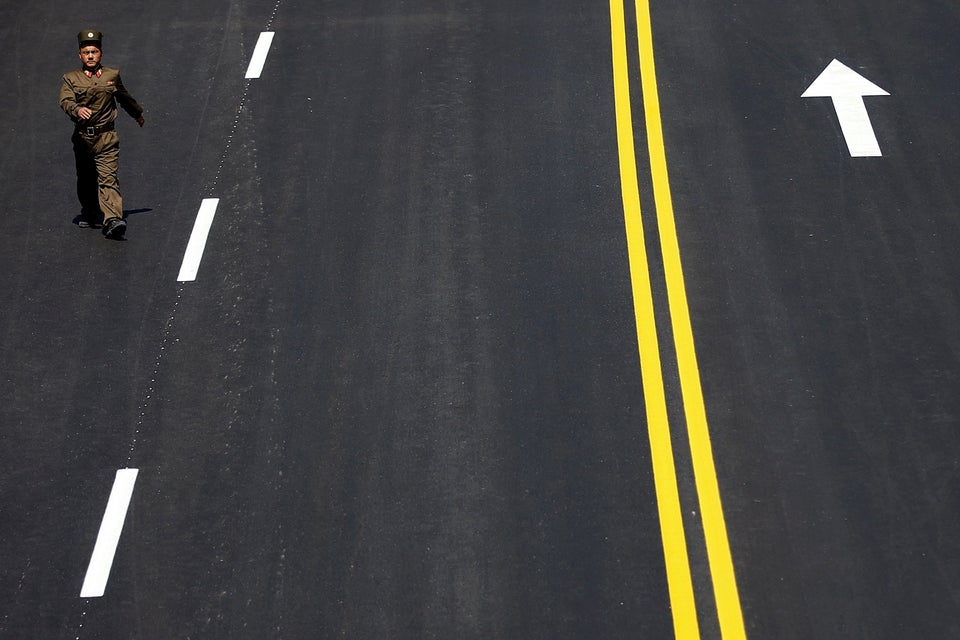 North Korea Ahead Of 105th Anniversary Of Kim Il Sung's Birth