"North Korea best not make any more threats to the United States. They will be met with fire and fury like the world has never seen," he said in a short statement to reporters at his golf club in Bedminster, New Jersey, before a meeting on the opioid crisis.
"He has been very threatening, beyond a normal statement," Trump said of the country's leader, Kim Jong Un. "And as I said, they will be met with fire, fury and frankly, power, the likes of which this world has never seen before."
A few hours after Trump's news conference, North Korea's official KCNA news agency carried a series of statements from military spokesmen responding to the president's rhetoric. Using bombastic language typical to KCNA statements, a spokesman claimed that Pyonyang was "carefully examining" plans to launch missiles at the U.S. island territory of Guam.
In a separate post, another North Korean military spokesman warned that "war is by no means a game" and claimed that "U.S. war-thirsty forces are engrossed in war hysteria without discretion." KCNA also published a post titled "U.S. Reckless War Frenzy Slammed," in which the propaganda arm blamed Washington for making plans to carry out a pre-emptive strike against North Korea.
In recent weeks, the country has also claimed that it successfully tested two intercontinental ballistic missiles, which may be capable of reaching Alaska.
U.S. intelligence officials do not know whether North Korea has tested the miniaturized warhead yet, according to NBC News and The Washington Post.
On Monday, North Korea issued a similarly strong threat to the U.S.
"Should the U.S. pounce upon the DPRK with military force at last, the DPRK is ready to teach the U.S. a severe lesson with its strategic nuclear force," foreign minister Ri Yong Ho said in a statement, referring to North Korea.
Trump has regularly responded to North Korea's nuclear escalation with little specificity, insisting that "all options are on the table." He has taken particular issue with China, North Korea's only ally, for not doing more to rein in the nuclear program and suggested economic consequences against the country, an important U.S. trade partner.
Sen. John McCain (R-Ariz.), chairman of the Senate Armed Services Committee, criticized Trump's rhetoric in an interview with KTAR radio on Tuesday.
"I take exception to the president's comments because you've got to be able to do what you say you're going to do," McCain said. "In other words, the old walk softly but carry a big stick, Teddy Roosevelt's saying, which I think is something that should've applied because all it's going to do is bring us closer to a serious confrontation."
McCain, however, said he was unsure of whether Trump's statement could be interpreted as a threat to North Korea. "I don't know what he's saying and I've long ago given up trying to interpret what he says. It's not terrible, but it's kind of the classic Trump in that he overstates things."
"I am confident in the ability of U.S. defenses to protect our island and allies in the region," she said.
This story has been updated to include comments from Sen. John McCain and Del. Madeleine Bordallo.
CORRECTION: A previous version of this story misstated that KTAR was an AM station in Glendale, Arizona. It is an FM station and is based in Phoenix.
Before You Go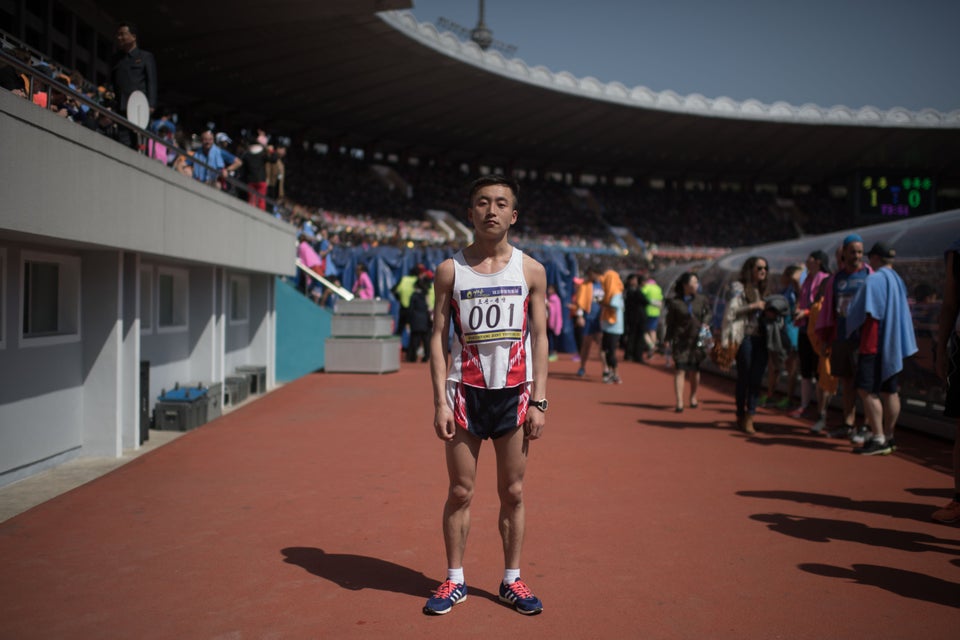 Faces of North Korea
Popular in the Community