Presumptive Republican presidential nominee Donald Trump tweeted Wednesday he will meet with the National Rifle Association about not allowing people on a terrorist watch list to purchase guns.
But the stance is opposed by the NRA, which has long said legislation barring people on a terror watch list from buying guns would "unilaterally remove an individual's gun rights absent due process."
The NRA said Wednesday it'd be "happy" to meet with Trump to discuss the issue.
"The NRA's position on this issue has not changed," said Chris W. Cox, executive director of the NRA's Institute for Legislative Action. "The NRA believes that terrorists should not be allowed to purchase or possess firearms, period. Anyone on a terror watchlist who tries to buy a gun should be thoroughly investigated by the FBI and the sale delayed while the investigation is ongoing. If an investigation uncovers evidence of terrorist activity or involvement, the government should be allowed to immediately go to court, block the sale, and arrest the terrorist. At the same time, due process protections should be put in place that allow law-abiding Americans who are wrongly put on a watchlist to be removed."
[T]o understand its argument, one must look beyond the Second Amendment the group loves so dear to another part of the Constitution: the one that guarantees due process of law for anyone whose rights the government intends to target.

On this front, the NRA has forcefully and successfully argued government watch lists are constitutionally problematic because they're bloated and sweep far too broadly, ensnaring innocent Americans that otherwise pose no threat to national security — including one prominent U.S. senator, media pundits, executives, even babies and the late Nelson Mandela.

When anti-gun furor following the Paris terrorist attacks reached fever pitch last year, the NRA pointed to our own coverage here in The Huffington Post to underscore the myriad problems with terror watch lists, and sought to dispel the public misperception that the organization was somehow interested in arming homegrown jihadists.
The debate over whether people on a terror watch list should be able to purchase guns was revived after a mass shooting at a gay nightclub in Orlando, Florida, on Sunday, that killed 49 people and injured 53 others. The shooter, 29-year-old Omar Mateen, had been scrutinized by the FBI multiple times and placed on a watch list.
This story has been updated to include a response from the NRA.
Before You Go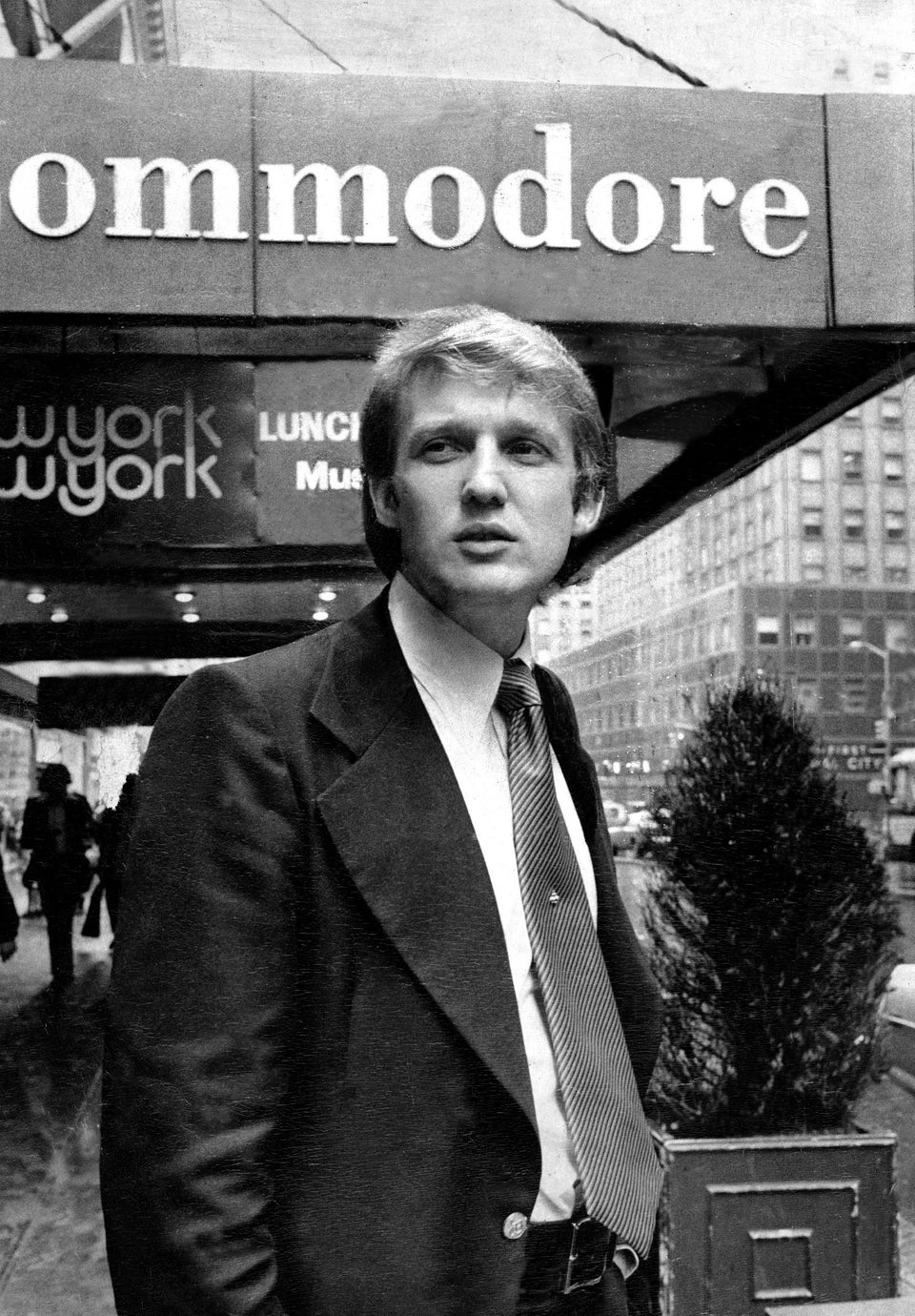 Donald Trump's Hair Evolution
Popular in the Community