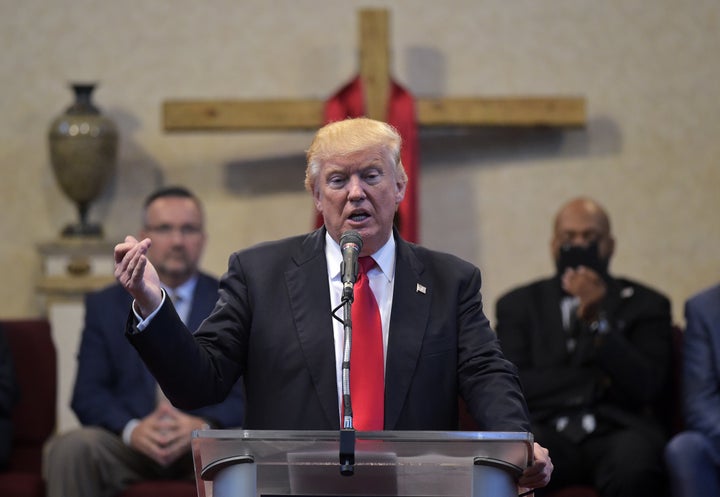 Republican presidential nominee Donald Trump spoke to a group of Ohio pastors on Wednesday, and joining him on stage was Frank Amedia, a man who claims he single-handedly stopped a tsunami from hitting Hawaii.
Amedia, a pastor who has referred to himself as an apostle and a prophet, co-hosted Wednesday's Midwest Vision and Values Pastors Leadership Conference. He sent out the invitation, a copy of which was obtained by Right Wing Watch, to evangelical leaders around the state asking them to come "meet with Donald Trump in an intimate setting."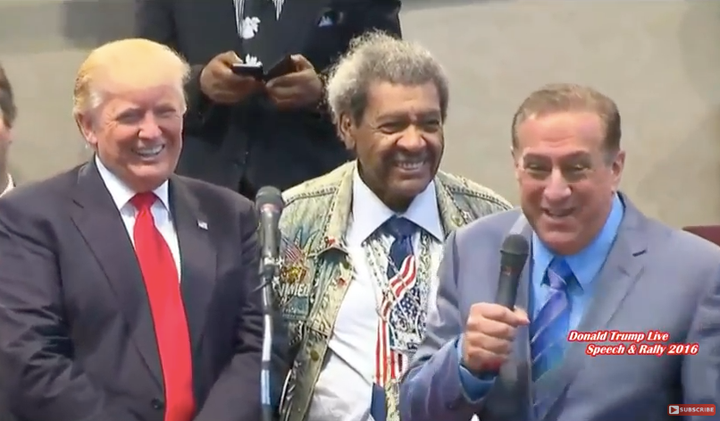 In a 2012 interview on TBN, a Christian network, Amedia tells a story of the time he prevented waves from the 2011 tsunami in Japan from smashing into a Hawaiian island his daughter was visiting. He says the power of his prayer caused the waves to change direction and move to another island.
"I stood at the edge of my bed and I said, 'In the name of Jesus, I declare that tsunami to stop now,'" Amedia says in the interview. "And I specifically said, 'I declare those waters to recede' ... It was actually on the news that the tsunami stopped 200 feet off of shore. Even after having sucked the waters in, it churned and it went on and did devastation to the next island."
The tsunami caused minimal damage in Hawaii. The island Amedia's daughter was on was spared, as were all the other islands.
Here's a video of Amedia's interview:
Amedia has said and done some other questionable things. He's blamed AIDS on "unnatural sex," and was once accused of helping to bribe a prosecutor into dropping a case against a friend who'd allegedly been rolling back car odometers at an Ohio car dealership.
A Trump campaign spokeswoman did not respond to a request for comment on how the Republican presidential nominee is comfortable associating himself with Amedia, given his past claims and record.
Trump's meeting with Ohio pastors is part of his campaign's aggressive push to win over evangelical leaders before November. Last month, he shared the stage with a mix of Florida evangelicals who have said God is preventing an AIDS cure and have warned of "militant homo-fascism.*"
*Apparently, the term refers to gay people trying to "take over our land and make it Sodom."
Before You Go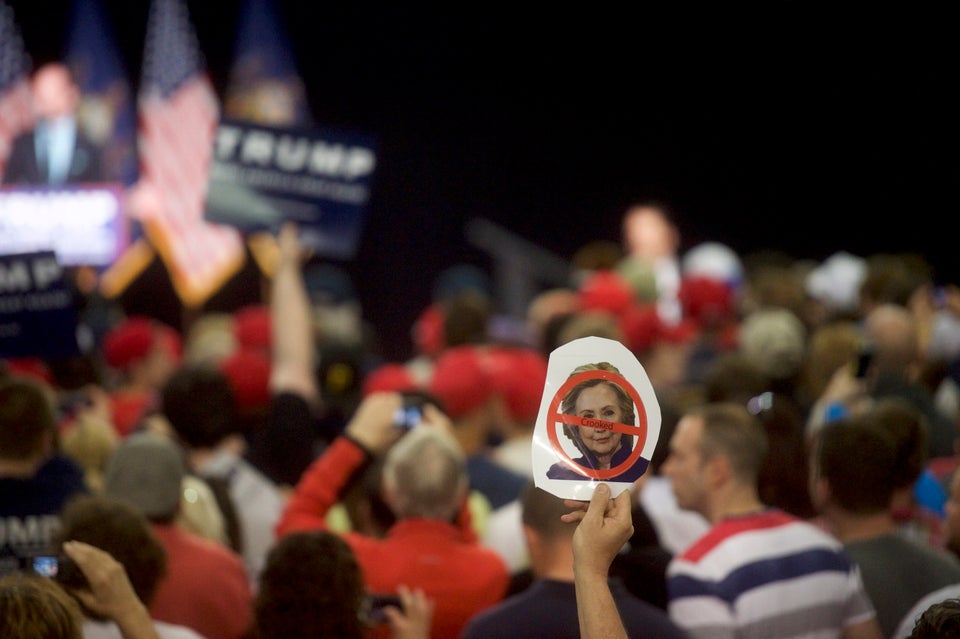 Donald Trump Is Name-Caller In Chief
Popular in the Community