WASHINGTON ― Learning that Paul Manafort, who'd boasted of working for Donald Trump for free, had earlier been paid millions to help Russian leader Vladimir Putin expand his influence in the world, the White House on Wednesday continued its new line about the former campaign chief: Manafort who?
"In total, he was involved with the campaign for a total of just under five months," White House press secretary Sean Spicer said, just two days after claiming Manafort had "a very limited role for a very limited amount of time."
Spicer's comments came hours after The Associated Press published an article based on documents it had acquired showing that Manafort from 2006 to at least 2009 was paid $10 million a year by Putin associate Oleg Deripaska.
Leading up to that work, Manafort wrote in a 2005 memo about his plan to influence politics and media coverage: "We are now of the belief that this model can greatly benefit the Putin Government if employed at the correct levels with the appropriate commitment to success."
That plan "will be offering a great service that can re-focus, both internally and externally, the policies of the Putin government," Manafort added.
At Wednesday's White House briefing, Spicer said Trump had no reason to know of Manafort's earlier work.
"No, the president was not aware of Paul's clients from last decade," Spicer said, and then he ridiculed the question. "What else don't we know? I mean, where he went to school, what grades he got, who he played with in the sandbox?"
Spicer tried to minimize Manafort's role, describing it Wednesday as merely running a "delegate counting" operation heading into the Republican nominating convention last summer.
"What else don't we know? I mean, where [Paul Manafort] went to school, what grades he got, who he played with in the sandbox?"
What Spicer neglected to mention was that a significant portion of the Republican Party found Trump offensive and believed he was likely to drag down other Republicans on the ballot in November. They were working hard to use party rules to replace Trump at the convention with a more palatable candidate. Trump feared they would succeed and brought in Manafort to manage the convention, based on his experience with previous GOP campaigns.
Manafort was ultimately elevated to de facto campaign manager in June after the firing of original campaign manager Corey Lewandowski. Manafort remained in that role until major financial backers of Trump ― hedge-fund manager Robert Mercer and his daughter, Rebekah ― insisted that Trump fire Manafort and replace him with Steve Bannon, who at the time ran the far-right website Breitbart News.
Trump frequently praised Russian President Putin during his presidential campaign. Simultaneously, Putin's spy agencies secretly worked to help Trump win by stealing and releasing embarrassing documents about Trump's Democratic opponent, Hillary Clinton. Trump cited the disclosures on a daily basis as a public service.
FBI Director James Comey testified at a congressional hearing Monday that his office for nearly a year has been conducting an investigation into whether Trump's campaign colluded with Russian officials.
Before You Go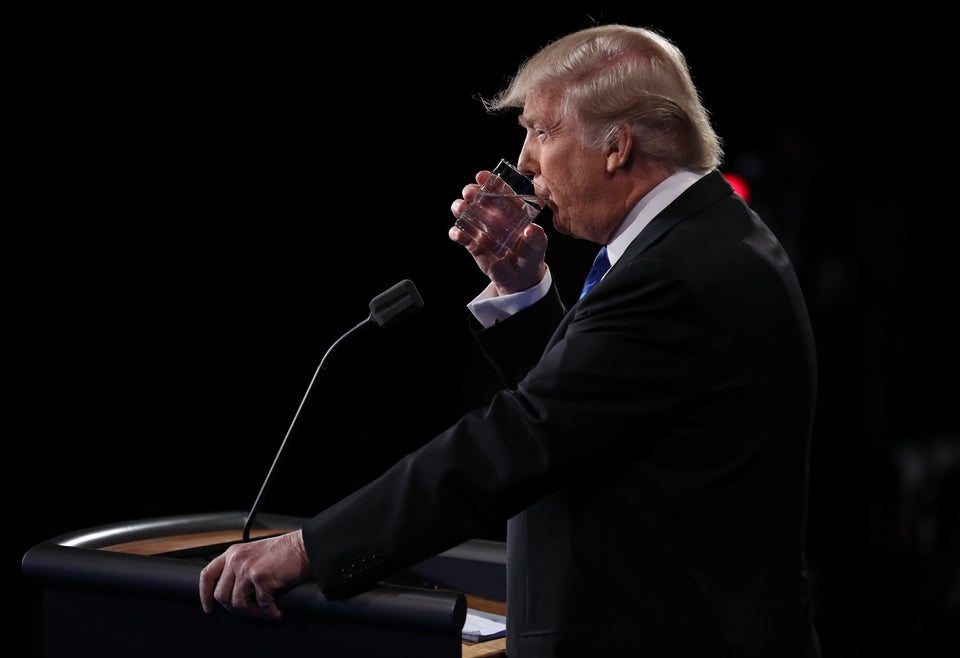 Trump Wants To Repeal The Clean Water Rule. Here's What's At Stake
Popular in the Community