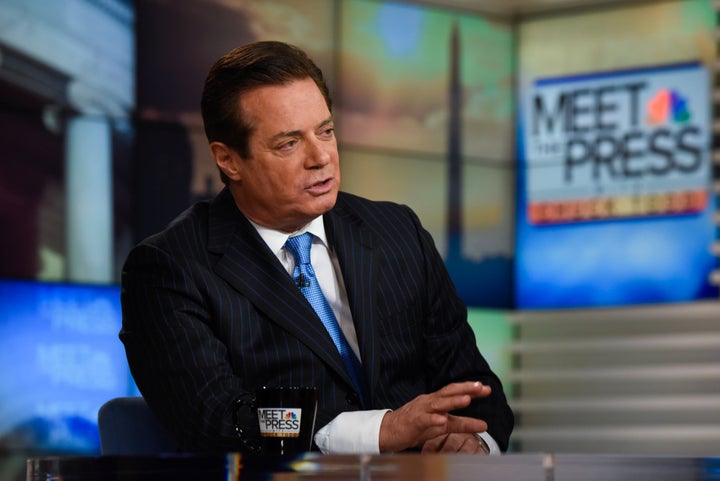 Paul Manafort, a top adviser to presumptive Republican nominee Donald Trump, denied on Sunday that the campaign has anything to worry about, despite two recent polls that show Trump lagging behind Democrat Hillary Clinton and despite the GOP candidate having a far less established campaign structure than his rival.
Chuck Todd, host of NBC's "Meet the Press," asked Manafort whether he would acknowledge that Trump's campaign is outmatched by Clinton's in organization and in the polls.
"No," Manafort said. "Because what you're trying to do is compare an 800-person organization in Brooklyn of Mrs. Clinton's with an integrated system of the [Republican National Committee] and the Trump campaign, which doesn't appear on a FEC report."
Manafort dodged the question of the poll numbers. Clinton leads Trump by 12 points -- 51 percent to Trump's 39 percent -- in a Washington Post/ABC News poll released Sunday. The poll also found that nearly two-thirds of Americans think the businessman is not qualified to be president. A Wall Street Journal/NBC News survey released Sunday found a smaller lead, with Clinton ahead of Trump by 5 points in a head-to-head matchup.
But Manafort's comments on organization were less a dodge than a straight-up denial of reality.
Clinton's campaign has hundreds more staffers than Trump's and is integrated with the Democratic National Committee, while Trump's reliance on the RNC could pose a problem if the committee chooses to focus more of its attention on races other than the presidential campaign -- a real risk given the tense relationship between the Trump campaign and the national party leadership.
Trump fired campaign manager Corey Lewandowski last week as his poll numbers dropped, and Manafort hinted that more shake-ups are to come in the form of hirings as soon as this week. He also made a head-scratching statement about Trump's involvement in the organization of his own campaign.
"We have a candidate who doesn't need to figure out what's going on in order to say what he wants to do," he said. "Our campaign is organized, we're ready, we're going to have a good convention and we're confident that we are not behind the Clinton campaign. They're muscle-bound, we're not."
Manafort had to spin even more when asked about Trump's comments after last week's Brexit, when Britain voted to leave the European Union, leading to plunges in the U.S. stock market and the British pound. Trump was in Scotland at the time to promote his golf courses, and said amid concern about the economy that the vote -- which has been seen as a dismaying sign of racial division in the U.K. -- would be good for his profits because more people would travel to his resorts.
The Clinton campaign put out an ad on Sunday criticizing Trump's Brexit comments as evidence that he only looks out for himself.
Asked to respond, Manafort said the ad was "an example of the tone-deafness of the Clinton campaign."
"The American people care about what is going to happen to their lives, about change, and the issues of Brexit -- this kind of phony ad -- doesn't address those things," he said. "Hillary Clinton is ignoring the reality because she's part of the establishment. She can't get away from the fact that she's part of the problem."
Before You Go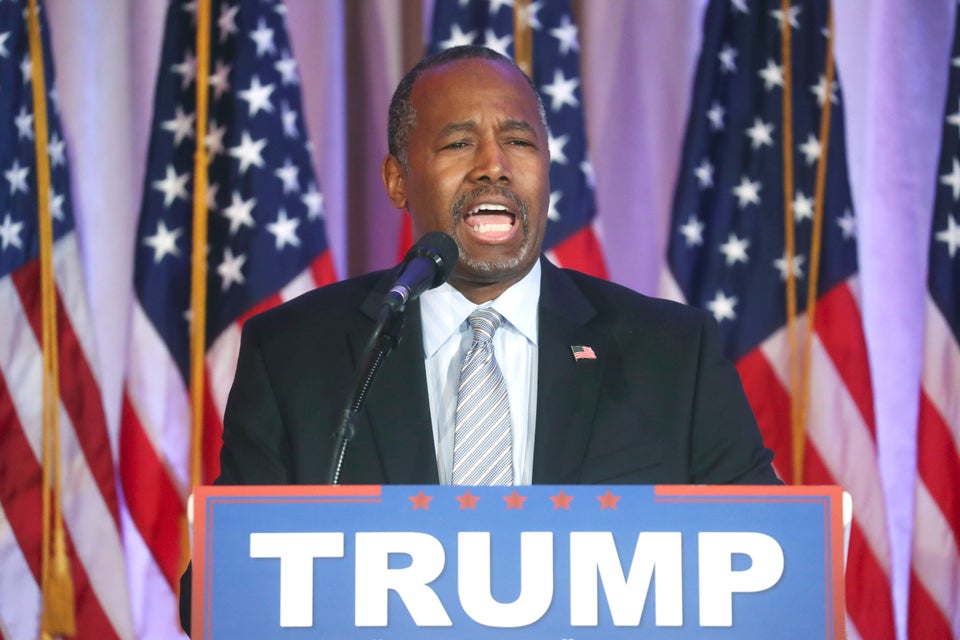 Potential Trump VP Picks
Popular in the Community