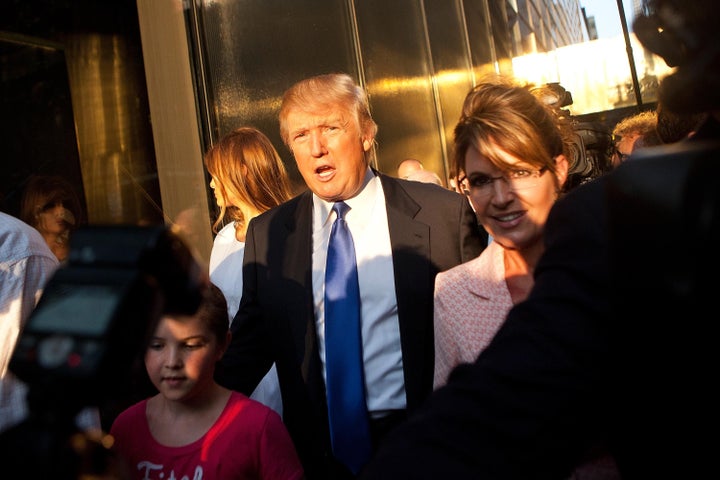 Donald Trump warned that a controversial budget proposal introduced by Rep. Paul Ryan (R-Wis.) could prove to be a "death wish" for Republicans in the next election cycle on Wednesday morning during an appearance on "Fox & Friends."
"I'm looking at the Republicans and seeing things that are like they have a death wish," said Trump in speaking out on the plan, which includes contentious reforms to entitlement programs. "Whether its the Ryan plan, which is a death wish, for him to have brought this plan out at this time, why doesn't allow Obama, you know these are not good business people or these are not good chess players, why doesn't he allow Obama come out first, why does he have to come out with a plan?"
Trump added that he considers the House Budget Committee Chairman "a nice guy," but that's "irrelevant" in the context of the larger political discussion. He pointed to the outcome of a special election for New York's 26th district congressional seat last week to make his point. Democrat Kathy Hochul pulled off an upset victory over Republican Jane Corwin in the race.
"This plan caused a loss in an area that never loses for a Republican, you know that, in upstate New York," Trump said. "An impossible loss."
HuffPost's Ryan Grim and Mark Blumenthal reported at the time on the results of the match-up.
The 2012 election found its defining issue on Tuesday night, with an insurgent Democrat upsetting a well-financed Republican in a deeply red district in New York state.

The GOP paved the way for the Democrat's victory by voting earlier this year to end the current Medicare program that guarantees health coverage to seniors and replace it with a voucher system that provides premium support for the elderly to purchase private health insurance.
"The fact is that whether you agree with the plan or not, his timing was horrendous," said Trump in criticizing Ryan's plan on Wednesday morning. "You don't come out with a plan, have all your friends vote on it, and now half of those guys are going to lose their elections."
Trump made similar remarks on the budget proposal back in April in an interview with the Associated Press. He said Republicans had made a mistake in embracing the plan. "The seniors are afraid," he explained. "The plan Paul Ryan put forth has made the Democrats so happy."