Republican presidential candidate Donald Trump thinks that House Speaker Paul Ryan (R-Wis.) might not want him to win the election because he wants to run for president in four years.
"I don't want to be knocking Paul Ryan," Trump said in an interview that aired Tuesday on ABC's "Good Morning America." "[But] I think he could be more supportive to the Republican nominee. We're doing well, I think we're going to win the election."
When asked if he thought Ryan wanted him to win, Trump said, "Well, maybe not, because maybe he wants to run in four years and maybe he doesn't know how to win. Maybe just doesn't know how to win. I mean, who can really know?"
"But I know I'm in his territory and they are all screaming for Trump," he added.
"The head of the Republican Party just left me, he shook my hand, he says, 'You are gonna win Wisconsin,' and I know one thing: We are gonna do very well here."
Trump held a rally on Monday evening in Green Bay, just outside of Ryan's "territory." (The speaker represents a district in southeast Wisconsin.) Before the event began, thousands of Trump's supporters broke into a chant of "Paul Ryan sucks."
Trump escalated his feud with Ryan over the weekend, after the speaker distanced himself from the GOP nominee once again in response to a recording of the real estate businessman bragging about sexual predatory behavior. Trump called Ryan "a man who doesn't know how to win," referring to his 2012 loss as GOP vice presidential nominee.
Ryan formally announced last week that he would no longer defend Trump ― which he hasn't really been doing for months ― and instructed his GOP members to deal with their nominee as they wished. He did not, however, rescind his endorsement of the New York City businessman.
The yawning divide between the two men comes amid growing odds that Democrats could win back control of the House chamber in November. Minority Leader Nancy Pelosi (D-Calif.) said Sunday her party would triumph "if the election were held today."
Before You Go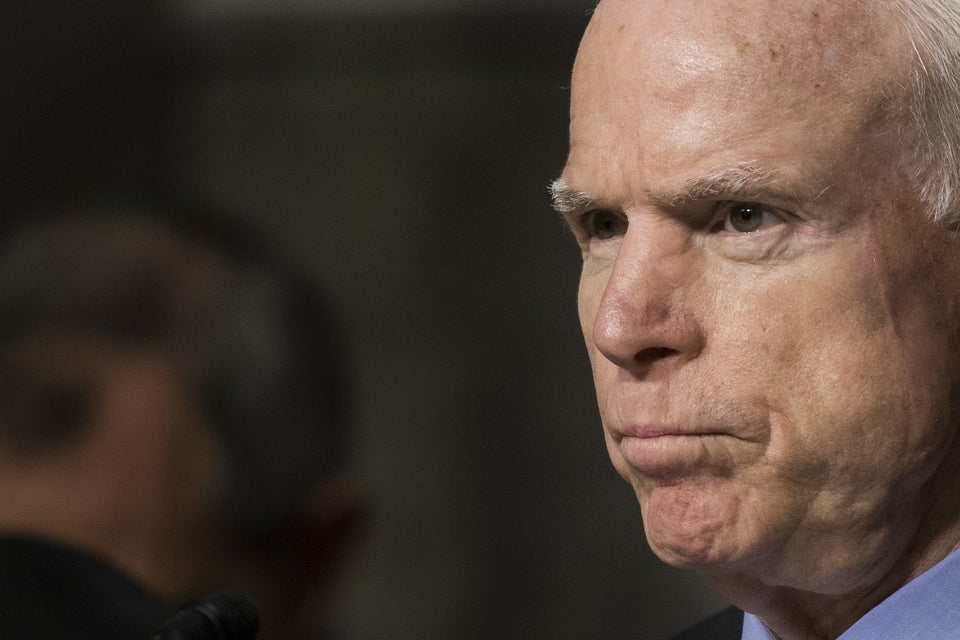 Republicans Who Have Withdrawn Their Support For Donald Trump
Popular in the Community