NATIONAL HARBOR, Md. -- Donald Trump's bragging about his penis during the Republican presidential debate Thursday night didn't sit well with a number of attendees at the annual Conservative Political Action Conference here. But it was the kind of thing they expected from the GOP front-runner.
"It's obviously not a good look for the party," said Matthew Mailloux, who supports Sen. Marco Rubio (R-Fla.) in the primary contest.
Natalie Taylor, who described Thursday's debate as "really catty," rolled her eyes when asked about Trump's remarks.
"I think that is absolutely unacceptable and to have that be what's making the headlines just shows where the party is going right now," she said. "If that's the biggest issue and that's in the headlines, then we have a big problem."
Lydia Hall said she didn't want Trump's image to reflect on the United States.
"I don't want Trump's image to be what other people see us as and what they think first. I just honestly don't want anything to do with him in the first place. I just can't even imagine him as our president," she said.
"That's not the kind of man I want in the Oval Office."
Despite their disgust, attendees weren't really shocked that Trump boasted about his genitalia during a presidential debate.
"I wasn't surprised by that, and I think that's what his supporters like, seeing garbage like that on national television," said Daniel Herrington.
Ian Canty connected the penis comments with Trump's general approach to campaigning.
"He's a businessman, he's done the TV shows, he's done all of that, and that's how he's continuing to run his political campaign. He's doing it with charades, he's doing it with comedy, and apparently it's working for him," Canty said.
He added, "But that's not the kind of man I want in the Oval Office. That's not the kind of man I want talking to foreign countries, signing bills and things like that. It's a joke."
Hy Drusin, who supports Sed. Ted Cruz (R-Texas), suggested that Trump's base might not be listening to concerns raised by other Republicans. "Once you've chosen your person, you ignore all criticism," said Drusin.
"I think that's just childish on Rubio's part because he's the one that initially brought it up. If someone's going to insult someone, I'd hope that they would address that and handle that," said Been, who was wearing a white hat sporting Trump's "Make America Great Again" slogan.
As for Trump's response, Been said, "I think people are gonna love it. They're gonna think it's relatable, they're gonna think it's funny, and obviously it's not staged like Rubio and Ted Cruz are."
Hunter Derensis, who said he dislikes Trump the least of all the GOP candidates, called the penis comments hilarious.
"No matter how bad Trump is on several positions, he's funny and I love that," Derensis said. "No matter what politician is elected, they're going to go against my liberties and steal from my wallet. At least they can make me laugh while they do it. That's a benefit."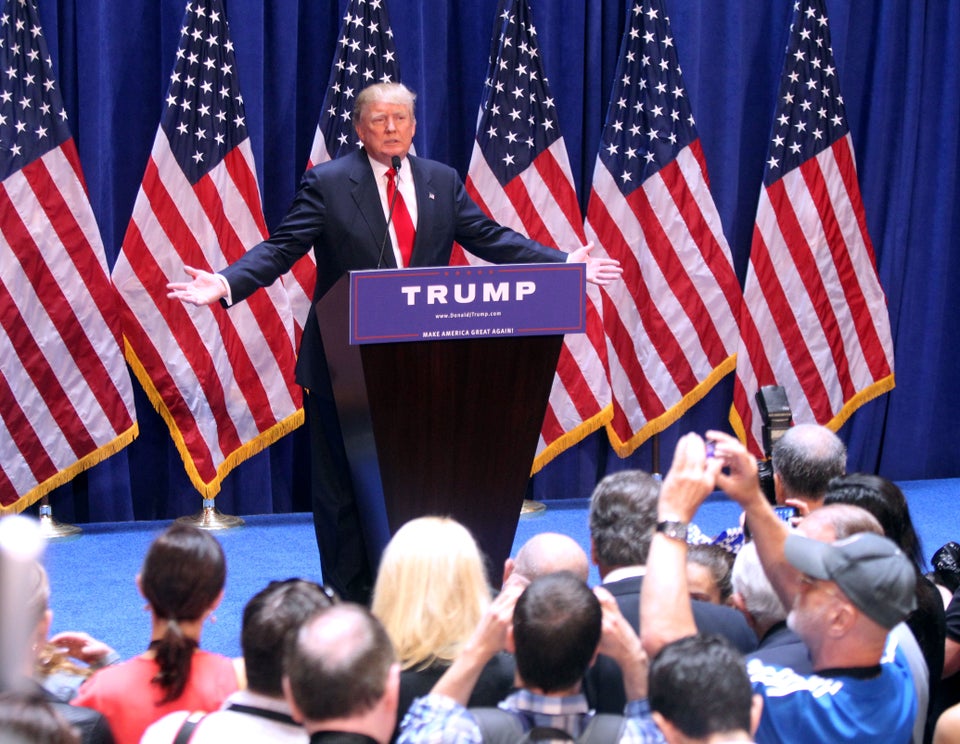 Trump on the Campaign Trail
Popular in the Community