Trump held a rally in Harrisburg, Pennsylvania, as several other events took place in Washington, D.C., including the dinner, the People's Climate March and Not The White House Correspondents' Dinner, hosted by TBS' Samantha Bee.
"A large group of Hollywood actors and Washington media are consoling each other in a hotel ballroom in our nation's capitol right now," he said. "They are gathered together for a White House Correspondents' Dinner without the president."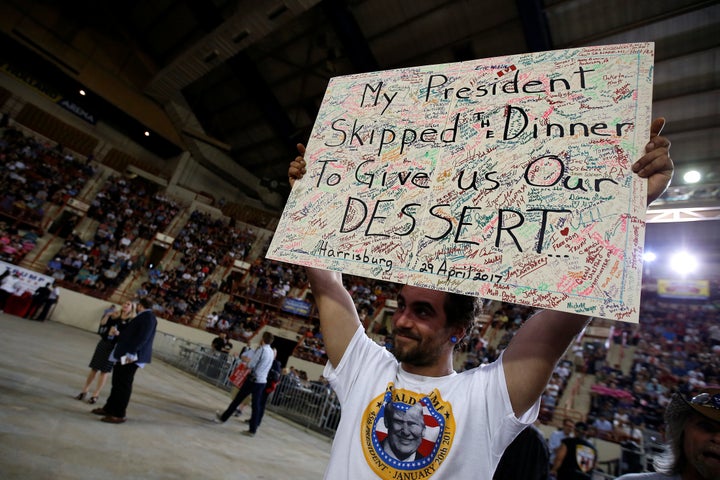 While speaking to reporters at the Ames Companies headquarters ahead of the rally, Trump struck a less critical tone about the dinner.
"I hope they have a good dinner, But ours is going to be much more exciting, I think," Trump told reporters in the White House pool. "We have a big crowd. We sold thousands and thousands of tickets."
His Pennsylvania rally was largely a chance for Trump to rail against what he called "the dishonest media." Trump spent the majority of the rally criticizing journalists for their coverage of his first 100 days, and even repeated complaints about coverage of his presidential campaign.
At one point, the president claimed he invented the phrase "fake news."
"Everybody is using the word 'fake news,'" he said. "Where did you hear it first, folks?"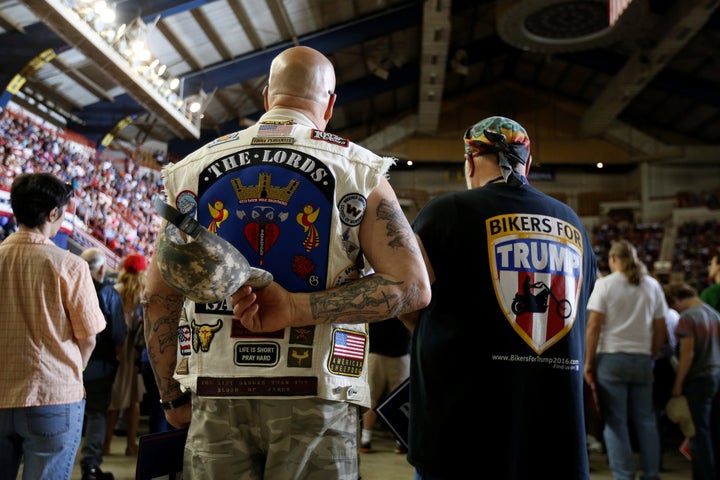 But his criticism wasn't just reserved for the media. Trump also went after Democrats, calling Senate Minority Leader Chuck Schumer (D-N.Y.) "a bad leader."
"He's leading the Democrats to doom," Trump said.
Trump also bragged about his success during his first 100 days and hyped up the crowd for upcoming events, including potential action on "the North Korean situation," "a big decision" on the Paris climate accord and the building of a wall along the U.S.-Mexico border.
"We'll build a wall, folks, don't even worry about it," Trump said.
Trump also took note of several people in the audience, asking security to remove a protester and highlighting some signs from the crowd.
"Thank you for that sign. 'Blacks for Trump!' I love that guy," Trump said, pointing to one supporter's sign.
Vice President Mike Pence also made an appearance at the rally, calling the mainstream media "fake news" and prompting chants of "CNN sucks" from the audience while introducing Trump.
Before You Go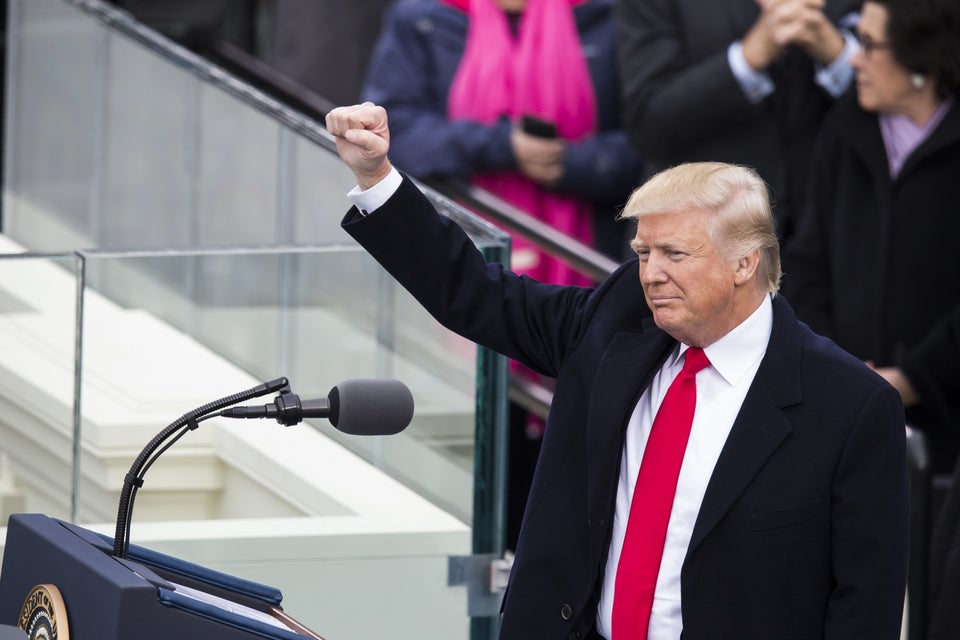 Best Photos From Trump's First 100 Days
Popular in the Community