The internet is furious about a People magazine cover featuring Donald Trump for celebrating the president-elect, given that one of their former writers recently accused him of sexual assault.
Over 1,800 words into Charlotte Triggs' cover story, "He's Hired! Donald Trump Is Elected 45th President of the United States in Stunning Upset," there are two paragraphs about sexual assault allegations against Trump, including from former People writer Natasha Stoynoff.
People's tweet of its forthcoming cover (which links to the story that mentions Stoynoff's assault allegation) received scorn, and a number of readers said they wouldn't buy the magazine.
A People spokesperson sent The Huffington Post the following statement:
Donald Trump's win is a history-making news event that warranted the cover of the magazine. The story is not a celebration or an endorsement and we continue to stand by Natasha Stoynoff, whose account of being attacked by Trump in 2005 is recounted in this week's cover story.
Stoynoff wrote an essay for the magazine in October detailing her encounter with Trump while interviewing him for a 2005 story marking the one-year anniversary of his marriage to Melania Trump. Stoynoff wrote that when they were alone at Trump's vacation home, he told her, "You know we're going to have an affair, don't you?"
She said that after she and Trump walked into a room alone, he shut the door.
"I turned around, and within seconds he was pushing me against the wall and forcing his tongue down my throat," she wrote.
Following Trump's win early Wednesday, People has published a number of other flattering stories about the Trumps, which the Cut called "shameless pandering."
Related
Before You Go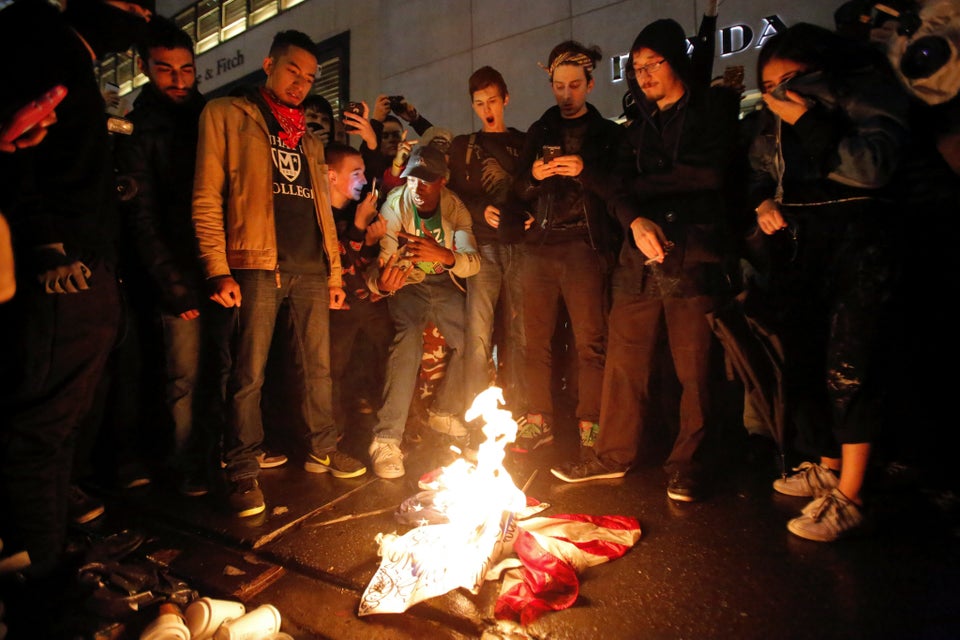 Donald Trump Win Sparks Protests Nationwide
Popular in the Community