To prove his point, the "Tonight Show" host played out excerpts from both speeches. The montage highlighted common words, and phrase structures. Check it out in the clip above.
It would, however, be unfair to say that Trump plagiarized Woods' entire speech. After all, the themes of passion, courage and conviction are familiar tropes in many commencement speeches across the country.
The "Tonight Show" team's clever editing also makes the two speeches appear much more alike than they actually are.
Watch Woods' graduation speech here:
And check out Trump's full speech here:
Before You Go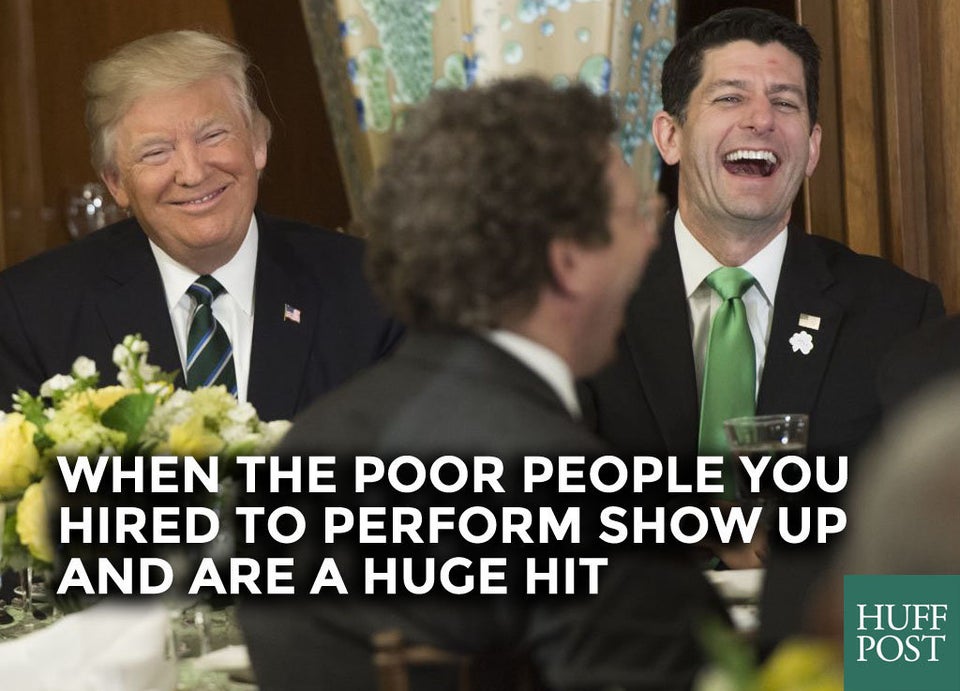 Photos From Donald Trump's Reign Are Our Way Of Laughing Through The Pain
Popular in the Community