Donald Trump has a secret plan to defeat the Islamic State. The plan, according to the Republican presidential nominee, is to have a plan. Or maybe the plan is to plan for a plan. It's a matter of debate that may or may not be decided come November.
Asked Wednesday during NBC's Commander-in-Chief forum in New York for his strategy to defeat ISIS, the real estate mogul doled out a heaping portion of word salad ― claiming he both did and did not have a plan, which could ultimately change once he speaks with the nation's generals.
"When I do come up with a plan that I like and that perhaps agrees with mine, or maybe doesn't, I may love what the generals come back with," Trump said.
"I have a plan, but I don't want to ― look, I have a very substantial chance of winning, make America great again," he continued. "We're going to make America great again. I have a substantial chance of winning. If I win, I don't want to broadcast to the enemy exactly what my plan is."
"Let me tell you, if I like maybe a combination of my plan or the generals' plan, if I like their plan, I'm not going to call you up and say, we have a great plan," he added. "This is what Obama does. We're going to leave Iraq on a certain date."
On Tuesday, in a speech on foreign policy, Trump announced he would give the military's top generals 30 days to submit a plan for soundly defeating ISIS.
But in his interview with NBC on Wednesday, Trump knocked the very same generals, claiming they "have been reduced to rubble" under President Barack Obama.
Asked whether he would seek advice from the same generals ― generals he's claimed know less about ISIS than he does ― Trump suggested a shakeup in the military.
"They'd probably be different generals," he said.
Correction: This article incorrectly reported that Donald Trump said America's generals have been reduced to "rumble." He said "rubble."
Support HuffPost
The Stakes Have Never Been Higher
Before You Go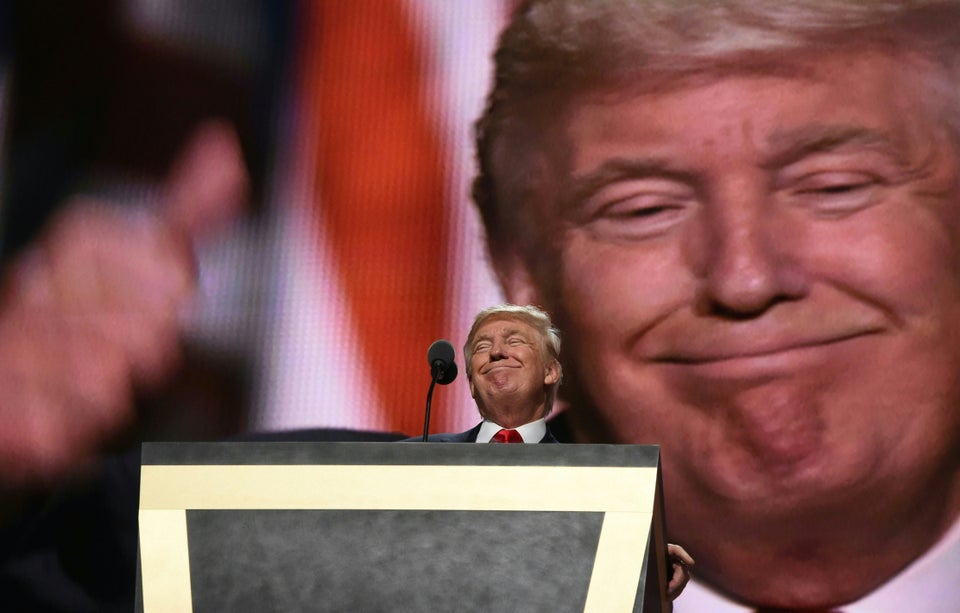 Trump Has No Real Policies To Discuss, So How About These Funny Pics Of Him
Popular in the Community