Donald Trump defended his support of Planned Parenthood on Sunday, saying the organization does good work that, quite frankly, men aren't in the best place to judge.
"I have many, many friends who are women who understand Planned Parenthood better than you or I will ever understand it," Trump told Chuck Todd, the host of NBC's "Meet the Press," in an interview Sunday. "And they do some very good work. Cervical cancer, lots of women's issue, women's health issues are taken care of."
But Trump is fine judging the group and dictating to it when it comes to the issue of abortion. The GOP presidential candidate still says he opposes abortion and does not support that part of the group's work. He would be fine with government money going to Planned Parenthood if it wasn't going to be used on abortions.
"Planned Parenthood does a really good job at a lot of different areas. But not on abortion," he said Sunday. "So I'm not going to fund it if it's doing the abortion. I am not going to fund it."
Planned Parenthood is prohibited by law from using federal money on abortion in almost all instances (with exceptions for rape, incest or to protect the life of the mother). And those services are a very small part of its work anyway -- about 3 percent.
Nevertheless, many Republicans -- including both Sens. Ted Cruz (R-Texas) and Marco Rubio (R-Fla.), two of Trump's rivals for the nomination -- still support defunding the organization.
And Planned Parenthood says Trump, despite some of his kinder rhetoric, would still be "a disaster for women's health and rights."
"Just like every other Republican candidate, Trump would block patients from accessing reproductive care at Planned Parenthood, ban safe, legal abortion, and cut insurance coverage of birth control, meaning women would pay an estimated $1.4 billion more a year to cover their birth control," Dawn Laguens, executive vice president of Planned Parenthood Action Fund, said Sunday.
"Friends of mine years ago were going to have a child, and it was going to be aborted. And it wasn't aborted. And that child today is a total superstar, a great, great child. And I saw that. And I saw other instances," Trump said. "I am very, very proud to say that I am pro-life."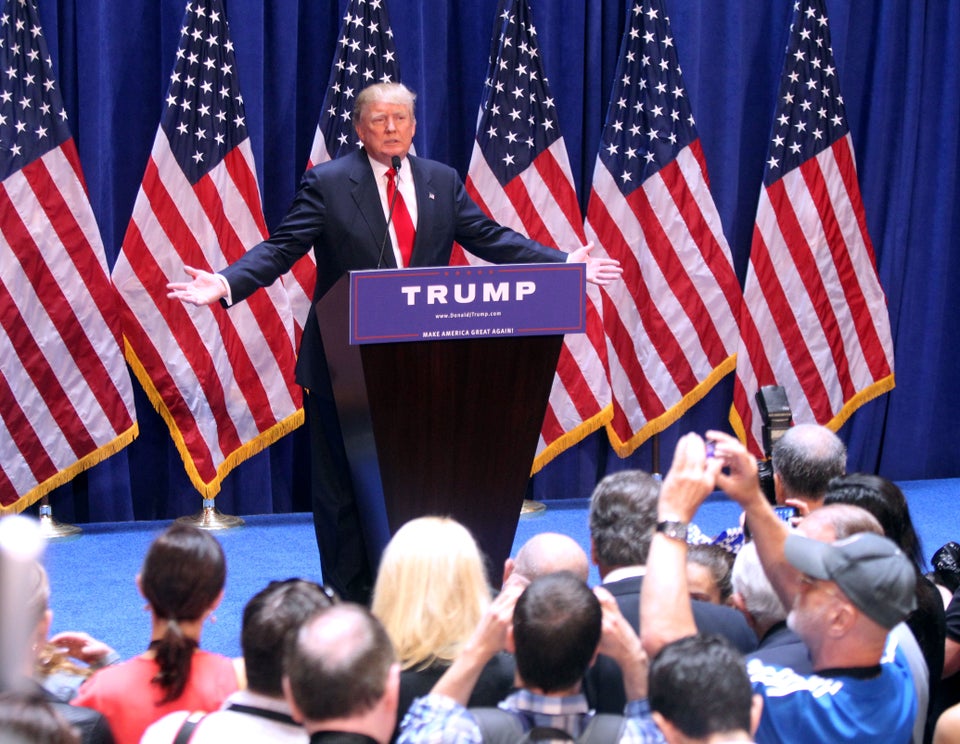 Trump on the Campaign Trail
Popular in the Community