In an apparent pique on Friday morning, Donald Trump lashed out on Twitter against Alicia Machado― the former Miss Universe winner who has become a forceful critic of the GOP presidential nominee ― accusing her of, among other things, appearing in a sex tape.
The charges, and Trump, came off as manic; not least because they were leveled at roughly 5:30 a.m. They were also hypocritical. Trump had made a cameo in a softcore porn film in 1999, titled "Playboy Video Centerfold 2000," BuzzFeed News reported on Friday afternoon. He wasn't naked or having sex, just breaking a champagne bottle over a car in the video's opening scenes. Still, of the two principals in this argument, only one ― the accuser ― had actually made an appearance in porn.
But the attack on Machado seemed hollow for another reason. Before running for office, Trump showed little disgust with women appearing in pornography. He bragged about watching Paris Hilton's sex tape with his wife, Melania Trump. And while dating his soon-to-be-second wife Marla Maples in 1990, he reportedly encouraged her to appear in Playboy. Here is how the Sun-Sentinel reported it on Aug. 19, 1990:
"Donald doesn't want Marla to look like she's against Ivana," says Trump's P.R. guru Chuck Jones. "Donald wants picture approval. Donald says to emphasize her early years."

Notably, she did resist Trump's insistence that she accept Playboy magazine's million-dollar centerfold offer. "Trump himself was on the phone negotiating the fee," remembers a top Playboy editor. "He wanted her to do the nude layout. She didn't." ("I'm thankful for my body, but I didn't want to exploit it," Marla offers. "How would I ever be taken seriously?")
And here is the article in its original format:
As Jezebel first reported, this wasn't exactly a one-time intuition on Trump's behalf. He also reportedly tried to get Playboy to run a spread on the women who worked for him.
Before You Go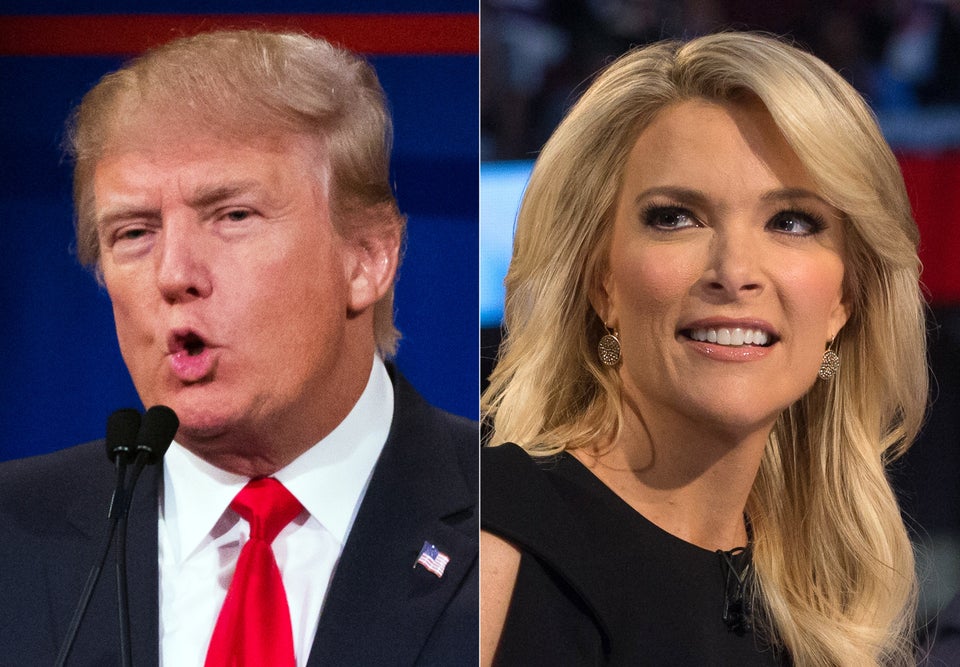 16 Things Donald Trump Has Said About Women, Round 2
Popular in the Community