Donald Trump took a moment's pause from demonizing Muslims on Thursday in order to praise U.S. law enforcement officers.
"Police are the most mistreated people in this country," Trump told the GOP debate audience.
Trump had been speaking about radical Islam and homegrown terror while defending his controversial proposals to ban all Muslim immigrants from the U.S. and ramp up surveillance efforts on Muslim citizens. When he brought up the December terror attack in San Bernardino, Trump suggested that people who'd noticed suspicious packages coming to the suspects' home should have tipped off the police.
"We need vigilance," said Trump. "We need security."
Police reform has become a widely discussed issue in the past year and a half, following nationwide protests over a number of controversial fatal shootings by officers and other civilian deaths in custody, many of them involving unarmed black boys and men. Trump spoke about this movement in August, when he acknowledged that "horrible mistakes are made" but suggested that activists were perhaps asking for too much.
"At the same time, we have to give power back to the police, because crime is rampant," Trump said then.
Read more updates from the GOP debate here.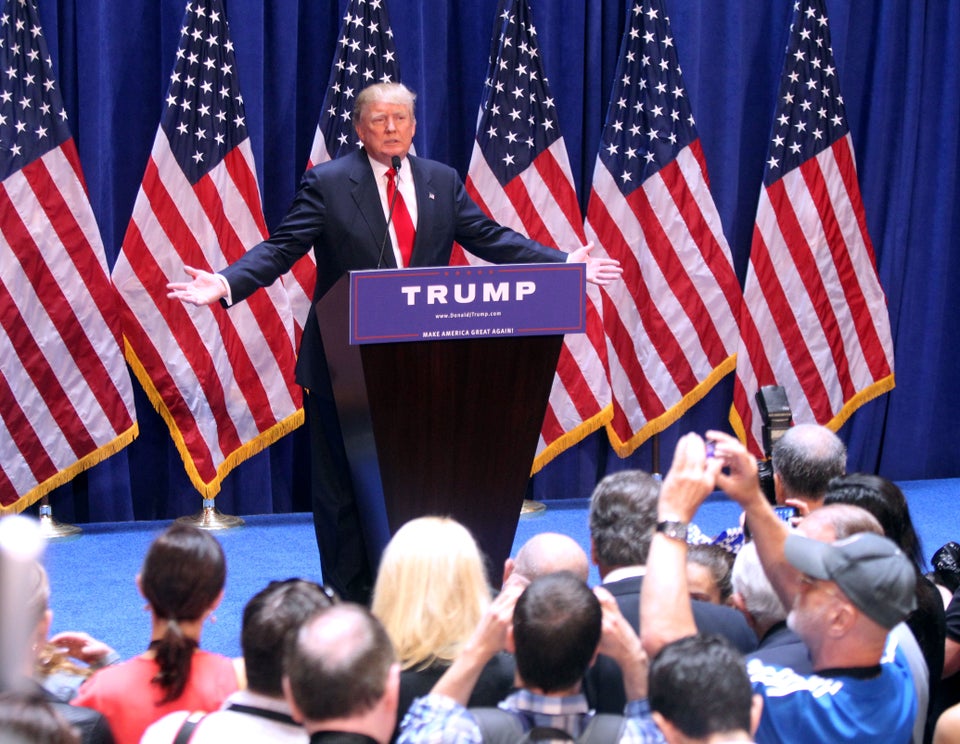 Trump on the Campaign Trail
Popular in the Community