WASHINGTON -- He told us it was going to be huge. Truly one of the biggest ever. And now Donald Trump has some polling data to back him up.
The celebrity hotelier, who announced his campaign for president in June, is surging in national and early primary polls. Trump placed second in a national CNN poll released Wednesday, with 12 percent of GOP primary voters saying they were most likely to support him in 2016. In fact, he outranked every other candidate in the crowded Republican field except former Florida Gov. Jeb Bush, who garnered 19 percent.
In the all-important early caucus state of Iowa, Trump is locked in a fight for second place with famed neurosurgeon Ben Carson. According to a Quinnipiac University poll also released Wednesday, the two candidates trail Wisconsin Gov. Scott Walker (R), who is expected to enter the race later this month, at 10 percent each.
Similarly, in New Hampshire, Trump's appeal is on the rise. A Suffolk University poll of Granite State Republicans released last week found 11 percent backing Trump, second only to Bush, who stood at 14 percent.
What are we to make of Trump-mentum? In the long term, nothing. Despite the relatively high percentage of people who said they'd support him, the Quinnipiac poll found a notably high number of Iowans who view Trump unfavorably. (New Jersey Gov. Chris Christie, who entered the race on Tuesday, garnered similar unfavorability ratings.) Twenty-eight percent of voters said they would definitely not support Trump, according to Quinnipiac, the highest proportion for that question among the GOP presidential field. His ascendance is merely a blip in a race that will likely see many different front-runners, much as the 2012 GOP primary campaign did.
In the immediate future, however, Trump's candidacy presents a problem for Republican leaders. If he continues to surge in the polls, he could very likely qualify for the first GOP primary debate, which Fox News is hosting in August, robbing a more plausible candidate of the chance to be heard before a national audience.
Trump's bombastic, controversial statements could also derail the entire debate or cause headaches for his GOP rivals for the nomination by forcing them to answer for his views. Trump's latest fiasco -- he said that some Mexican immigrants were "rapists and criminals" -- is only the latest example of the threat he poses to the party.
But at least for the moment, America can savor the prospect of a Trump presidency.
Before You Go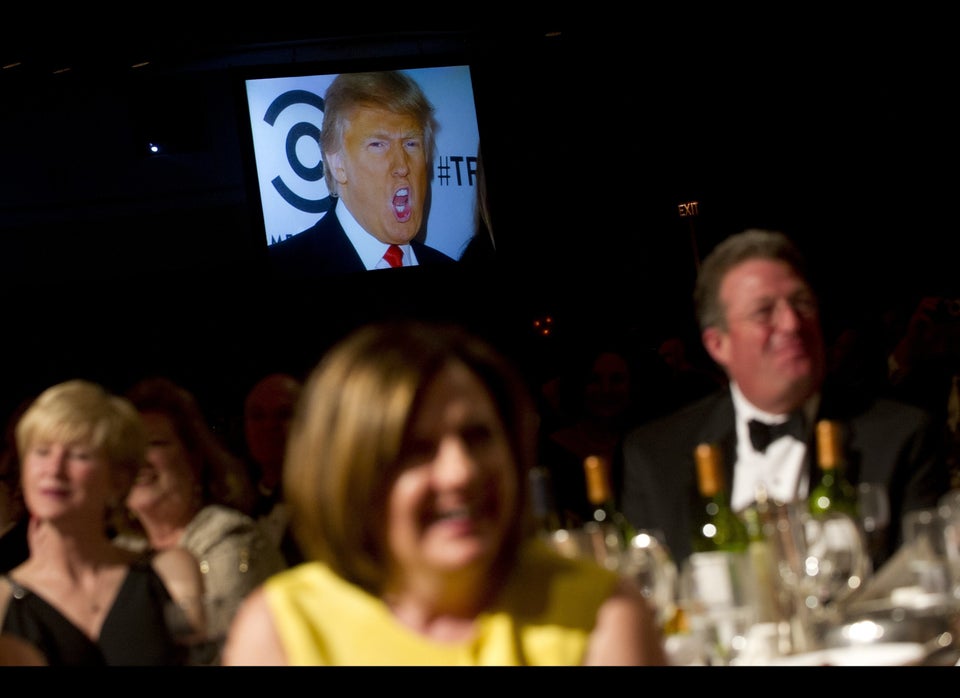 Donald Trump
Popular in the Community