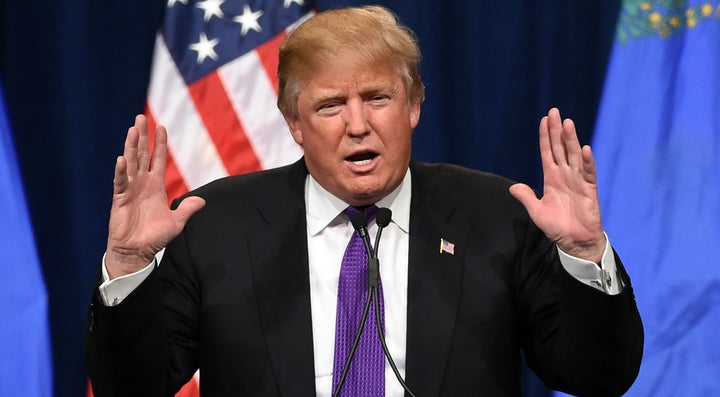 "We won with poorly educated," Trump said. "I love the poorly educated."
That line instantly lit up Twitter and was trending the next day, according to Yahoo.
The Washington Post claimed that Trump "somewhat bizarrely" proclaimed his gratitude for the poorly educated in his victory speech, calling the line "striking." USA Today pondered if the "resulting shock" of the real estate mogul's comment would propel poorly educated voters to embrace him even more.
On Wednesday, late-night host Jimmy Kimmel aired a fake campaign ad targeting those poorly educated voters Trump mentioned. The ad featured footage of Trump with misspelled words like "leeder" and "terists," and showing a map of North America with Mexico situated above the United States. The final image of the ad is a man with a sign that says, "Get a brain! Morans."
That ad is obviously a joke. And a bad one.
Here's the thing: there are actual people like that man in the ad. And it almost surely isn't his fault that he's "poorly educated." He is coping with a political system that has underfunded schools, and with politicians who haven't addressed his or his parent's socio-economic concerns. He may not have a high school degree. But that doesn't mean he can't read. Nor does it give people license to belittle his opinions. And when he goes to vote (presuming he's over 18), his ballot will count just as much as anyone else's.
But unlike anyone else in the Republican field, he is actually talking directly to those less well-educated white males. Lise Van Susteren, a forensic psychiatrist, told The New York Times why:
They have been emasculated by economic factors, unable to earn what they need -- the jobs they want they perceive going to immigrants. At the same time, these voters believe that "we are getting our butts kicked in the Middle East." For the white male, Trump offers a chance to have his sense of manhood restored. He conveys enormous confidence. Voting for Trump feels empowering in the sense that you can say what you believe without getting in trouble for it.
According to exit polls from the Nevada caucus, Trump was supported by 57 percent of voters with a high school education or less, and 49 percent of voters who had only completed some college. For many, college is a luxury that isn't affordable. (According to a study from the University of Pennsylvania's Alliance for Higher Education and Democracy and the Pell Institute for the Study of Opportunity in Higher Education, only 9 percent of adults from the lowest income bracket earned a bachelor's degree in 2013.)
And yes, "poorly educated" is not the same as "less educated," as USA Today pointed out. But that doesn't justify laughing at an entire group of voters.
There are roughly eight months until Election Day 2016. Instead of laughing at voters, why not try to educate them?
Before You Go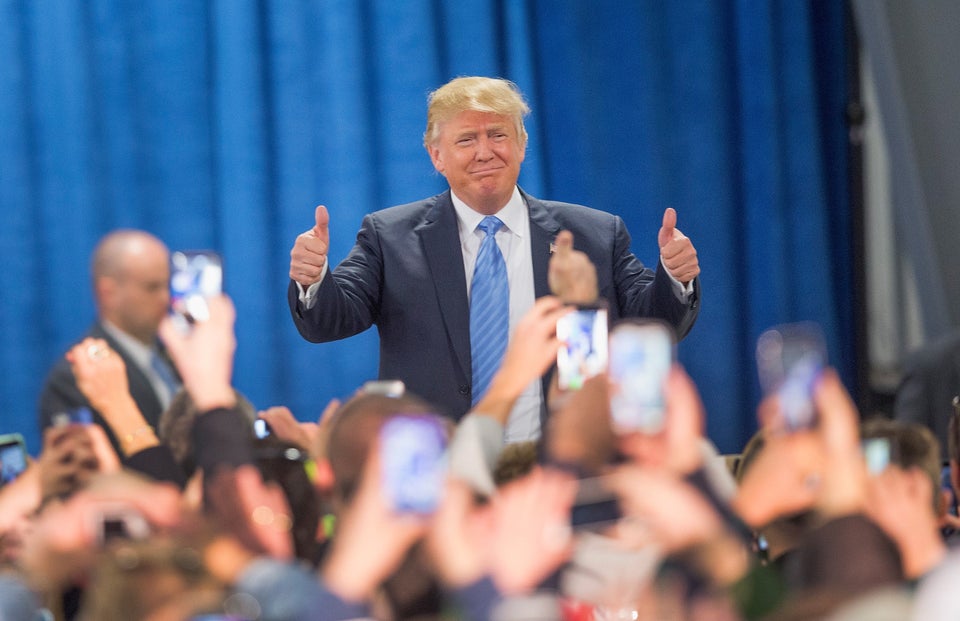 Donald Trump On The Campaign Trail
Popular in the Community