President-elect Donald Trump on Sunday made the astonishing claim that "millions of people who voted illegally" contributed to opponent Hillary Clinton's victory in the popular vote, following a campaign based largely on spreading conspiracy theories and claiming that the election was "rigged" against him.
Trump's latest lie seems to have originated from the conservative conspiracy website Infowars, which published an article claiming that Trump actually won the popular vote because "three million votes in the U.S. presidential election were cast by illegal aliens."
Now it seems that Trump won't even fully accept the results of the election even though he won it.
On a call with reporters on Monday, Trump's transition team could not provide any credible evidence for his lie, citing only a debunked blog post and a Pew study that did not contain any proof of undocumented immigrants voting.
The originator of the conspiracy theory, Gregg Phillips, a conservative who founded an app for tracking supposed voter fraud, has also refused to provide his data or methodology. Phillips told PolitiFact earlier this month that he would release the information once he has completed his analysis. PolitiFact could not find any information supporting Phillips' theory, rating it false.
This article has been updated with Monday's call with reporters and information about Gregg Phillips.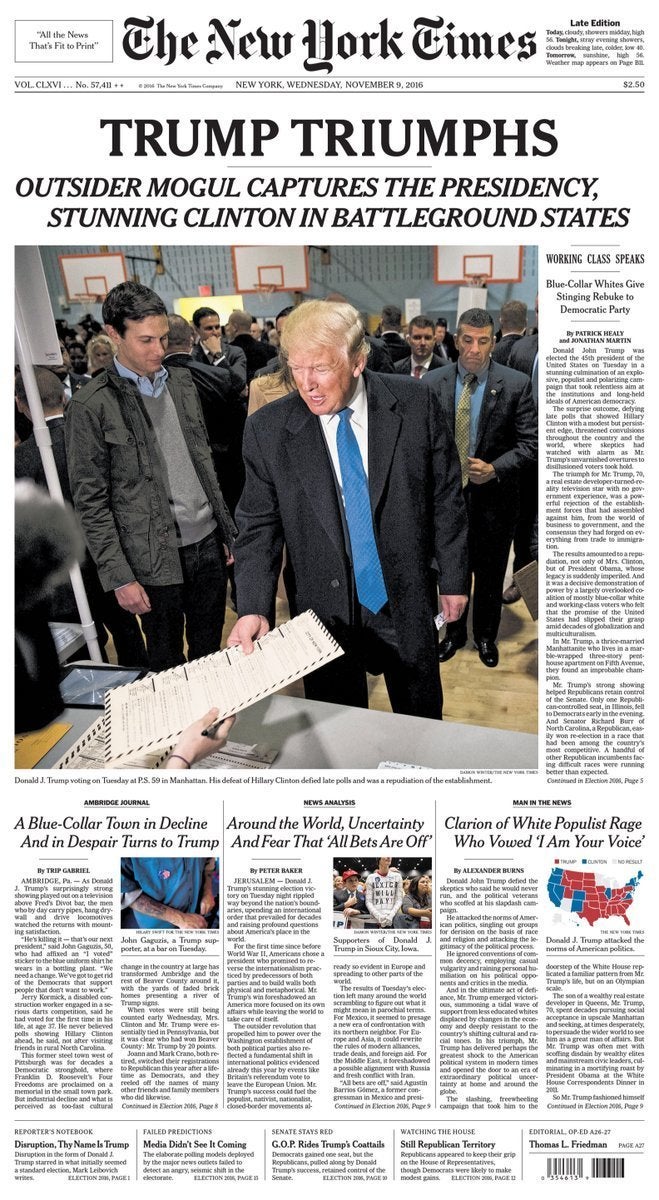 Newspapers React To President Trump