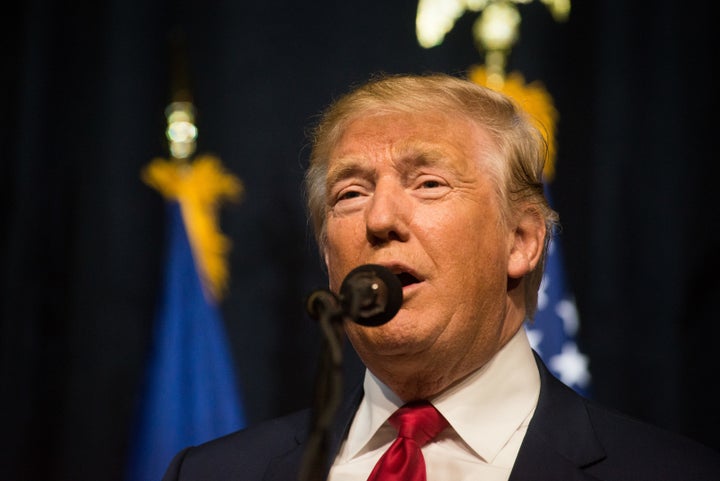 Donald Trump dropped in the polls following the first presidential debate, allowing Hillary Clinton to open up a significant lead. History suggests that the Republican nominee will not be able to recover.
The first presidential debate usually benefits the candidate who is running against the incumbent president's party. In the 10 elections from 1976 through 2012, the challenger has risen in the national polls eight times, according to data compiled by FiveThirtyEight and HuffPost Pollster.
That calculation is based on the straight average of polls conducted one week before the debate and one week after the debate.
The two exceptions were Michael Dukakis in 1988 and Bill Clinton in 1992. Dukakis dropped by only 0.4 percentage points (and still lost the election).
Clinton fell by 2.4 points, but his opponent, George H.W. Bush, dropped by 3, which gave the Democratic challenger a net gain. In addition, Clinton went into the debate with a nearly 13 point edge. 
Neither Dukakis nor Bill Clinton did as badly as Trump.
Heading into their first meeting, Hillary Clinton led Trump by just 1.6 points. That narrow margin meant Trump had a chance to shift the race in his favor. Instead, he slumped by a significant 3 points. 
That tumble in the polls put Trump in an especially bad spot: History suggests that the candidate who is ahead in the polls after the first debate will end up winning the election. A week after their meeting, Clinton was ahead by nearly 5 points.
The only recent exception to this trend occurred in 2012 when Mitt Romney gained a boost from the first debate and jumped into the lead. But his lead was just 1.5 points. 
But when the race is close, as it was 1980 when Jimmy Carter led Ronald Reagan by just 1.4 points, the first debate offers an opportunity to move voters. Reagan earned himself a 5-point boost ― and won that November.
Of course, something dramatic could still happen. But right now, Clinton looks to be on the path to victory. 
Sign up for the HuffPost Must Reads newsletter. Each Sunday, we will bring you the best original reporting, longform writing and breaking news from The Huffington Post and around the web, plus behind-the-scenes looks at how it's all made. Click here to sign up!
Calling all HuffPost superfans!
Sign up for membership to become a founding member and help shape HuffPost's next chapter