NEW YORK ― Donald Trump's unlikely presidential campaign won a string of key states Tuesday, with the GOP candidate overcoming monthslong polling deficits to be elected the 45th president of the United States.
"It's an amazing evening," Trump said, thanking his supporters. "The forgotten men and women of our country will be forgotten no longer."
He began his remarks by saying that Democratic nominee Hillary Clinton had just called to congratulate him. "And I congratulated her and her family on a very, very hard fought campaign," he said. "Hillary has worked very long and very hard over a long period of time, and we owe her a major debt of gratitude for her service to our country."
The political novice has insulted women, Latinos, Muslims, those with disabilities and other groups in the 17 months since he announced his bid. Despite this, or perhaps because of it, he racked up staggering margins among white voters without college degrees, helping him take Democratic states that Clinton's campaign had been counting on.
Trump won states that most recent polling showed Clinton holding a slight lead, including North Carolina and Florida ― suggesting that he successfully persuaded many of more of his core supporters to come out to voting sites than pollsters predicted was possible.
His disorganized campaign did not invest in a traditional turnout operation, relying instead on the Republican National Committee and the various state parties to perform most of that work. Trump instead stuck to what he enjoys ― flying around the states on his personal Boeing 757 jet and staging massive rallies of his supporters.
Political professionals from even Trump's own party worried it was a recipe for disaster, particularly up against a Clinton voter turnout effort modeled after the one built by Barack Obama in 2008 and 2012.
But Trump proved his critics wrong.
At 70 years old, Trump will be the oldest president inaugurated for a first term. Ronald Reagan was just shy of 70 when he entered the White House, while Trump will turn 71 in June.
Previous older candidates ― Bob Dole in 1996 and John McCain in 2008 ― made a point of releasing detailed medical records to show they were healthy enough to handle the stress of the job. Trump has refused to do this, releasing only two brief letters from his personal physician attesting to his health.
He has said he will release them after several years' worth of routine "audits" are complete. However, there is no legal requirement for him to do so, and Trump has a history of reneging on promises when it serves his purposes.
It's unclear what sort of policies Trump will pursue once in office. He has offered few details either on his website or in speeches when compared to other presidential candidates. He has vowed to repeal the Affordable Care Act immediately, but Democrats will still hold enough seats to filibuster bills. He has said he will bring back manufacturing jobs that he says have been lost because of bad trade deals – but has not offered specifics on how that would work beyond tearing up existing trade agreements.
His biggest and earliest policy promise ― to build a wall along the southern border with Mexico and to make Mexico pay for it – is similarly vague. Over the course of 17 months, he has said it would be made of reinforced concrete and, more recently, that the United States would be reimbursed by Mexico for the construction costs.
Before You Go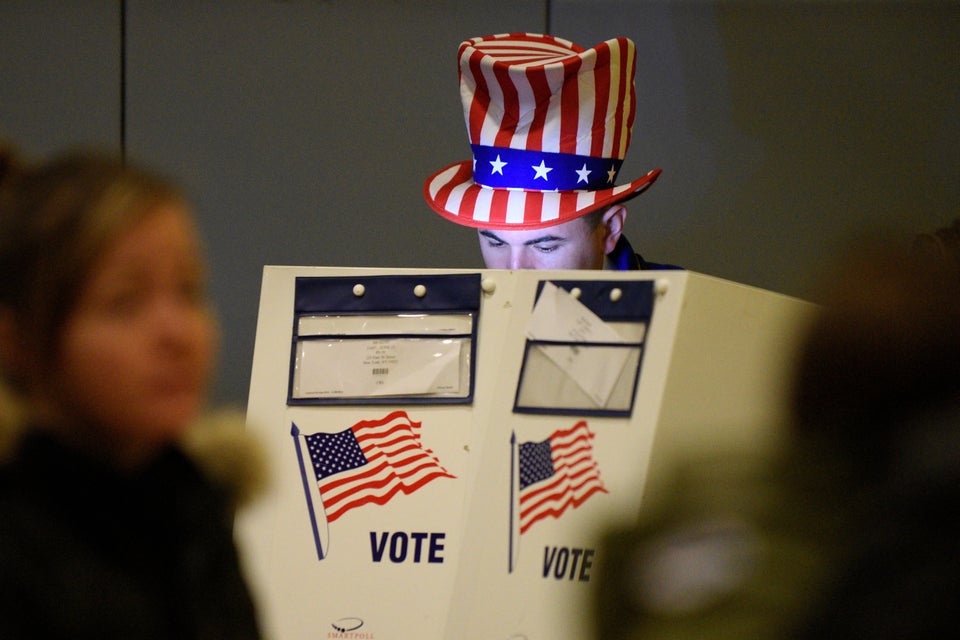 The United States Votes 2016
Popular in the Community