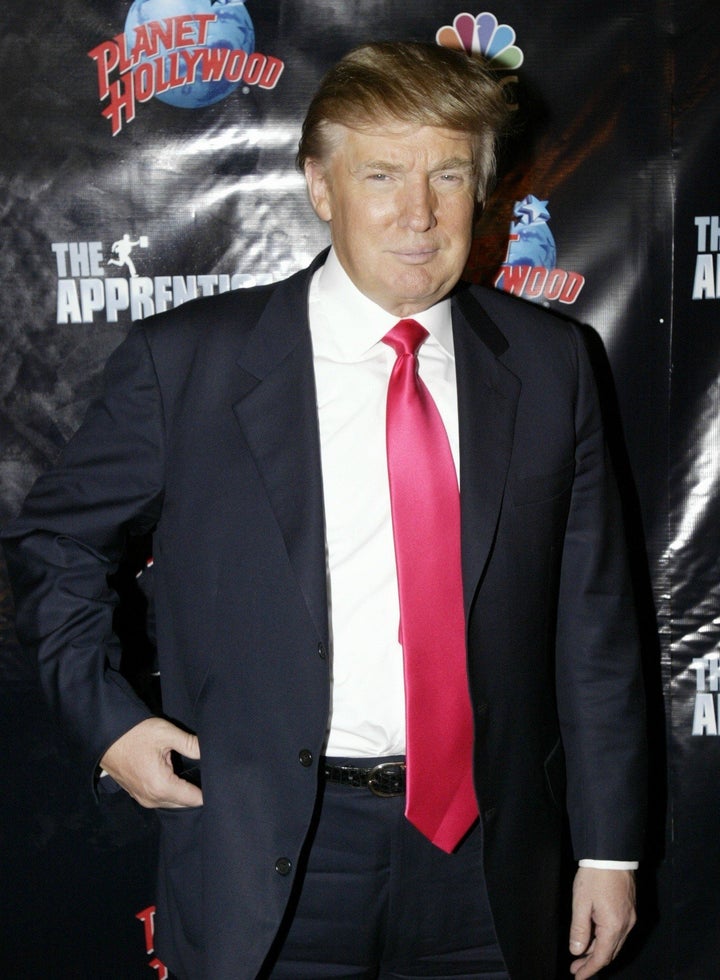 Real estate mogul and reality TV star Donald Trump's apparent intention to make an announcement about his potential candidacy for president on the season finale of his hit show "Celebrity Apprentice" does not run afoul of any federal campaign laws -- but it may give NBC reason to pull Trump's reruns going forward.
Senior Trump adviser Michael Cohen told CNN that Trump "plans to give an announcement date" about his decision to make a formal bid for the Republican presidential nomination during the show's May finale.
There's nothing in federal campaign or communication law stopping him from using his position on the show to serve his presidential ambitions. But if and when Trump becomes a legally qualified candidate -- with his name actually set to appear on ballots -- any non-news related television appearance would entitle his opponents to free "equal time."
Well before that happens, NBC -- which airs the program -- would almost certainly pull any show featuring Trump from its lineup, said Andrew J. Schwartzman, senior vice president of the Media Access Project, a public interest law firm specializing in media policy issues.
"At such time as Trump becomes a legally qualified candidate -- which is more than just announcing on a show 'I'm gonna run for president' -- NBC would probably want to take him off the air rather than face the equal time problems," Schwartzman said. "For lots of political reasons, as well as legal obligations, they would take his show off the air."
"Anything that's not an exempt news program or news interview is going to raise equal time obligations for whatever show Trump appears on," said David Silverman, a partner at the Davis Wright Tremaine law firm and contributor to the Broadcast Law Blog.
"Once he officially becomes a candidate, then anyone else who is already officially a candidate for the Republican nomination would then have equal time rights."
Whether or not Trump overtly uses his show to advance his candidacy, the rules would be the same.
The New York Observer reports Trump re-confirmed his desire to run for president on talk radio Thursday morning, but denied that he would actually declare his candidacy on the air.
"I can't announce during the show, I really can't," he said. "I'm not allowed to."
If so, that's presumably NBC's rule. When it comes to Trump exploiting his ability for self-promotion in the electoral arena, "there's no FCC rule that applies," Schwartzman said.
NBC Entertainment spokesperson Sharon Pannozzo declined to comment.
NBC faced a considerably more difficult conundrum in 2007, when it appeared that Fred Thompson, the one-time Tennessee senator who played District Attorney Arthur Branch on "Law & Order," might run for president, forcing stations to take that show's reruns off the air.
So, is it a good idea for Trump to use his reality show as a platform for his announcement?
"I don't know why it makes any less sense than doing it on Larry King," Silverman said.
*************************
Popular in the Community