Artist Andy Thomas' piece, titled "The Republican Club," depicted Trump shooting the breeze with other GOP presidents. Here it is:
Well, New York artist Michael D'Antuono, 62, has reimagined the work in accordance with how he believes the scene would really play out.
And he doesn't believe Trump will be hanging his painting, titled "Party Pooper," in the official residence anytime soon: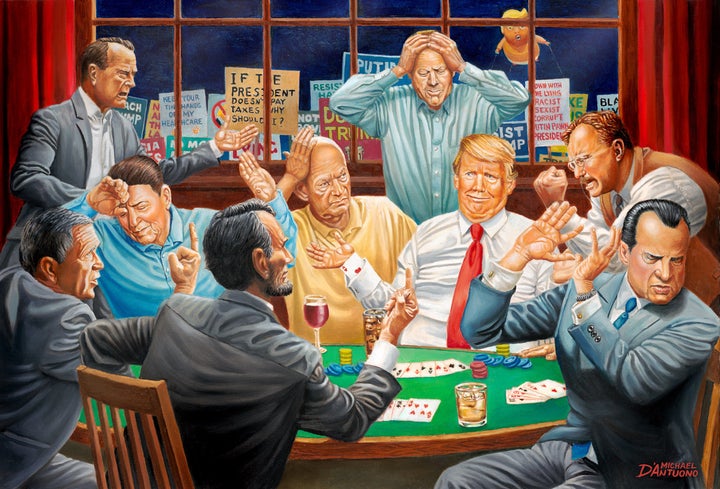 D'Antuono's version shows Trump facing the wrath of the other presidents for cheating at cards. Protesters stand outside the window, and the Trump baby blimp also makes a subtle appearance.
"As in life, Trump literally shrugs off the outrage caused by his double-dealing chicanery," D'Antuono said in a statement sent to HuffPost Thursday.
"While the painting highlights Trump's inability to feel shame, the real message is that the Republican presidents of past generations (and their constituents) would not approve of what Trump represents," he added. "The protesters in the window suggest the reasons that the majority of Americans feel the same."
Support HuffPost
The Stakes Have Never Been Higher
Popular in the Community