Presumptive Republican presidential nominee Donald Trump told a large crowd not to harm a protester at his campaign rally on Wednesday, but suggested he was only saying it because television cameras were present.
Video of the event in Anaheim, California, shows Trump pointing to the protester and saying, "Get him out of here, get him out."
"Out! Out! Out! Out!" he shouted.
"Don't hurt him," Trump added. "I say that for the television cameras. Do not hurt him, even though he's a bad person folks, bad person."
A day earlier, police at a Trump event in Albuquerque, New Mexico, say they used smoke grenades on hundreds of people who threw rocks and bottles.
Trump tweeted that the protesters outside his "big and beautiful" rally were "criminals."
Before You Go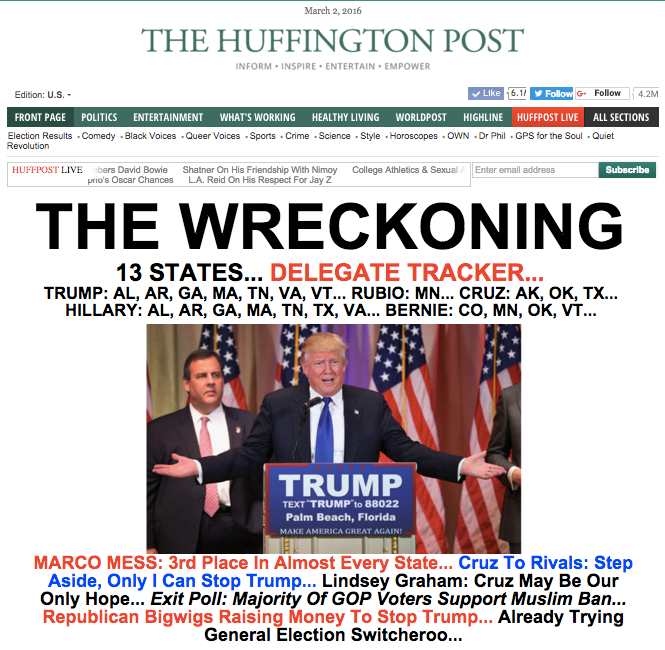 Trump On HuffPost Front Pages
Popular in the Community