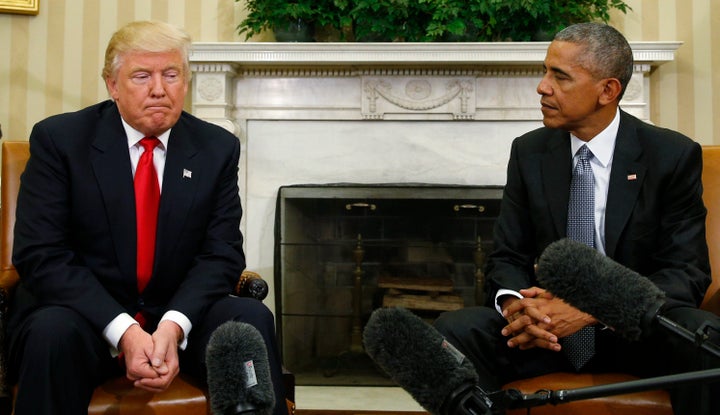 Hypocrisy: The behavior of people who do things that they tell other people not to do.
President-elect Donald Trump, who took to Twitter Thursday to blast demonstrations against his victory as "very unfair," had a different view of post-election distress four years earlier, when he called for a march on Washington "to stop this great and disgusting injustice."
It's bad enough that the newly elected U.S. leader this week would take to Twitter to criticize opponents for exercising their First Amendment rights, blaming "professional protesters" incited by the media. Worse, though, is that in 2012, Trump tried to incite supporters of defeated Republican nominee Mitt Romney to take to the streets in protest of President Barack Obama's re-election.
In other tweets related to the 2012 election, some of which have since been deleted from his account but can be seen here, Trump described the Electoral College as "phoney" [sic] and called for a "revolution."
Trump himself won this year's vote of the Electoral College, which he attacked in 2012 as a "disaster for a democracy."
As of Friday, he was losing the popular vote, with 60,248,555 votes, compared with 60,811,795 for Democratic nominee Hillary Clinton, according to CNN.
Interestingly, Trump's 2012 Twitter tantrum against Obama's re-election may well have been the birth of his now-famous campaign slogan.
Before You Go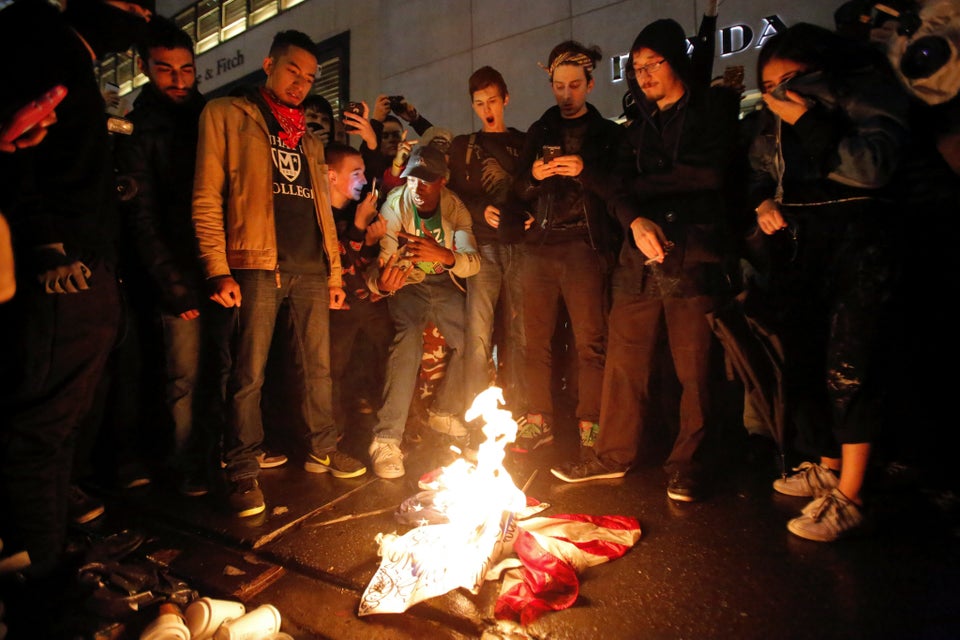 Donald Trump Win Sparks Protests Nationwide
Popular in the Community