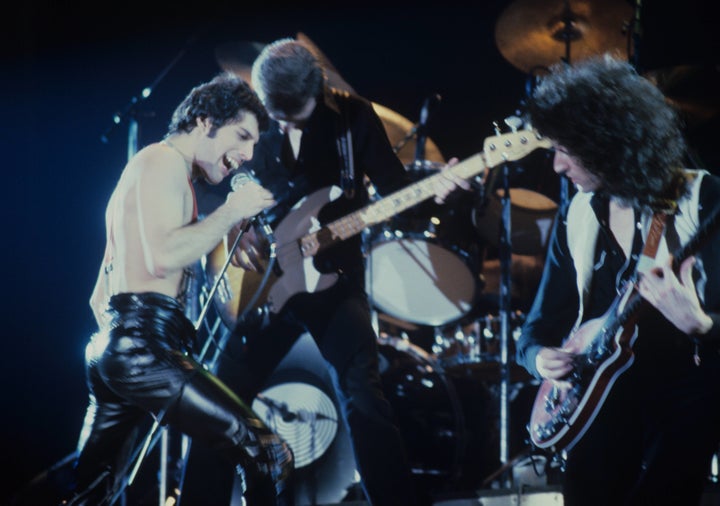 "No time for losers 'cause we are the champions."
The lyrics seemed befitting of Trump's campaign rhetoric, in which he deems people and groups he dislikes "losers."
In response to the band's assertion that they didn't want the song being played, RNC Communications Director Sean Spicer fired back on Twitter that the music had been licensed for use during the event:
Trump previously drew the ire of the legendary musicians in June, after he used "We Are The Champions" during his victory speech concluding the final wave of presidential primary contests.
The next day, Queen's lead guitarist, Brian May, expressed his disapproval on his personal website.
"We certainly have not approved this use of WATC [We Are The Champions] - I will make sure we take what steps we can to dissociate ourselves from Donald Trump's unsavoury campaign," he wrote.
In February, Trump played Adele's "Rolling In The Deep" at an Oklahoma rally ― to which Adele's spokesperson responded, "Adele has not given permission for her music to be used for any political campaigning."
Usage of the song "gives the false impression that [Tyler] is connected with or endorses Mr. Trump's presidential bid," Tyler's cease and desist letter read.
Popular in the Community