Carl Paladino, the honorary co-chair of Donald Trump's New York campaign, compared the current government to a "raccoon" in need of "an exterminator" in an interview Wednesday.
Speaking to NPR following Trump's decisive win in the New York GOP primary Tuesday, Paladino, a former gubernatorial candidate, argued that it matters less who "the exterminator" is and more that the job needs to be done.
"People who get on the Trump bus are people that are very, very frustrated with their government as it's been," he said. "It doesn't matter what kind of person is the exterminator, they want the raccoons out of the basement."
It's not clear whether the remark was a reference to President Barack Obama or government officials more broadly. But the word "raccoon," or "coon" for short, has been used as a racial epithet to denigrate black people for hundreds of years.
Paladino called the Obama administration an "illicit government," echoing a talking point often used by conspiracy theorists who believe that the president was born outside the United States, making his presidency unconstitutional.
Trump's surrogate also said "a festering anger has been going on for many years in the minds of what we used to call the silent majority." The phrase "silent majority" was first coined by former President Richard Nixon to describe Americans who were opposed to many of the radical shifts taking place in American society in the late 1960s, when the civil rights and women's rights movements swept the nation.
"They give us a guy like Obama, and we've got to tolerate incompetence, we've had to tolerate his biases," Paladino said. He also complained that Obama is "a man who in every respect looks like he despises America."
"And this is disgusting," Paladino said. Obama is "so into himself that he just -- he can't help himself."
As Paladino made the raccoon comment, NPR host David Greene quickly ended the interview. The full audio recording is below.
The NPR interview took place less than a day after Paladino stood directly behind Donald Trump at the candidate's victory speech at Trump Towers on Tuesday.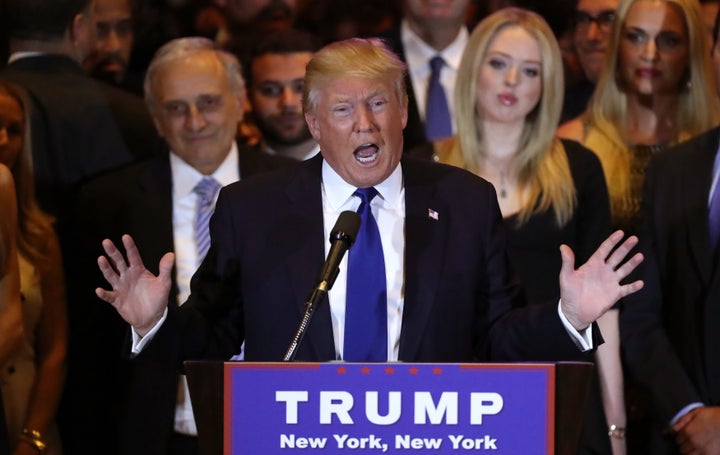 In 2010, as Paladino was running for governor of New York, he was found to have sent a slew of racist and pornographic emails to his friends and colleagues, which WNET first uncovered.
During that same campaign, Paladino was caught on camera threatening a journalist, telling the New York Post's Fred Dicker, "I'll take you out, buddy."
Democratic Gov. Andrew Cuomo defeated Paladino handily, and when the Republican businessman gave his concession speech in November 2010, he did so holding a baseball bat.
The Huffington Post has reached out to the Trump campaign for a response to Paladino's comments.
Before You Go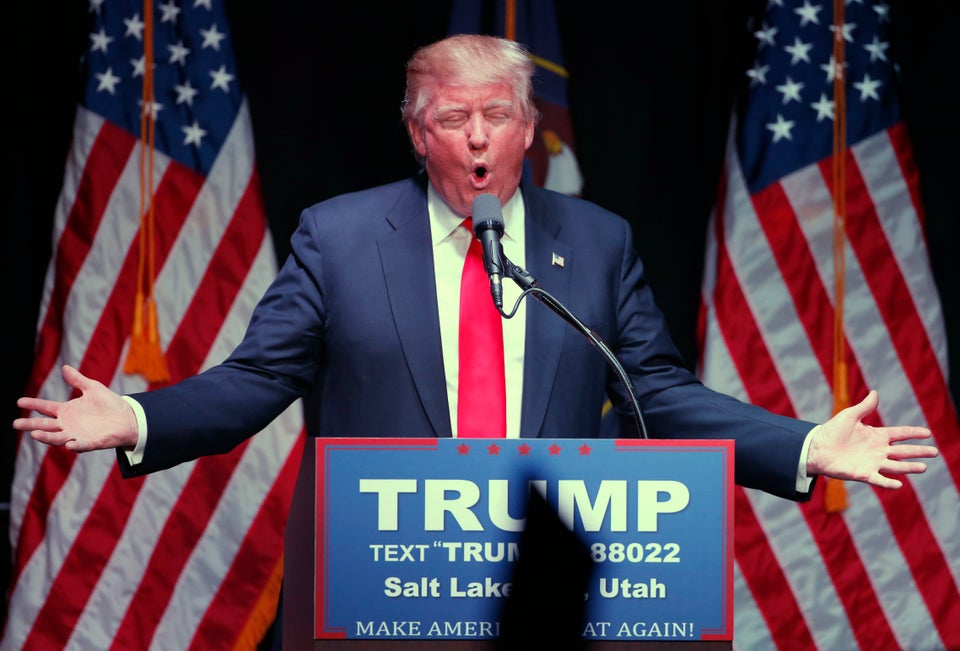 Scenes Of Hate At Donald Trump Rallies
Popular in the Community