"Racism is evil and those who cause violence in its name are criminals and thugs, including the KKK, neo-Nazis, white supremacists and other hate groups that are repugnant to what we hold dear as Americans," Trump said in a statement Monday. The Justice Department will launch an investigation into how Heyer died, he added.
But on Saturday, Trump did not denounce the racist mob when he reacted to the events that unfolded after hundreds of neo-Nazis, white supremacists and Ku Klux Klan members first marched through the city. Instead, he blamed "many sides" for the violence ― without identifying any group specifically.
Critics of the president noted that the issue is actually not many-sided; rather, it's simply one of white supremacy. And in his Monday statement, Trump missed the mark once again despite giving a direct condemnation of white supremacy after the backlash against his initial statement.
Most people, including white nationalists, think racism is abominable ― a point Boston Globe national politics reporter Astead Herndon highlighted in a series of tweets Monday.
Yet many white Americans think anti-white prejudice is a bigger issue than racism against people of color. And whenever white folks are denounced as racists, it's seen as an individual character flaw instead of a systemic problem manifesting on a personal level.
Racism has morphed into the moral sin of a few instead of a widespread issue, which is one reason why Trump's denouncement is lackluster. He didn't acknowledge the history of racism in America, the slew of misguided personal feelings around who actually experiences racial discrimination or the systemic issues that people of color face every day. He didn't acknowledge what made the riots possible.
"The white supremacist violence we are witnessing in Charlottesville is not new; instead it is constant, ever-evolving and a staple of American culture and society," Black Lives Matter said in a statement on the unrest. "While the images from Charlottesville make this sort of violence plain, it is the more insidious forms it takes in everyday life through the dehumanization of Black communities, the lack of access to healthcare and affordable housing, and the targeting and criminalization of Black bodies that must also be addressed."
"Charlottesville is putting on display some of the ways in which white supremacy is fueling a genocide against Black people, both in this country and across the world," the activist group added.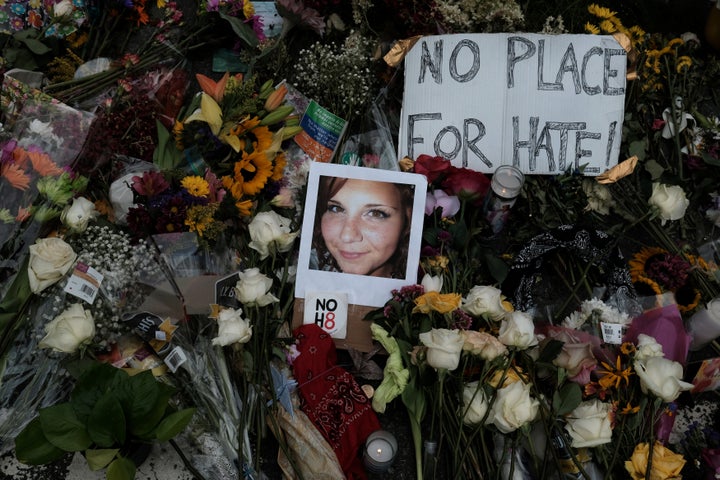 Racism's perceived status as a moral pitfall explains why Trump and many others fail to see it as a widespread systemic issue. New York Times Magazine writer Greg Howard notes that former Alabama Gov. George Wallace, a deeply racist man, played a role in mainstreaming this construct in 1964 when he tried to explain the "difference" between a segregationist and a racist.
"Racism ceased to be a matter of systems and policy and became a referendum on the rot of the individual soul," writes Howard. "Calling people racist was no longer a matter of evaluating their opinions; it was an accusation of being irrevocably warped at the very core."
Wallace's construction was supposed to make it easier to ignore a need for societal reform and outrightly say racism is bad. But if racism itself is the sin of a few bigots, and not a system infecting politics and policy, why did it take Trump two days to denounce it?
Trump was also slow to denounce the Ku Klux Klan when former grand wizard David Duke endorsed his presidency. During one campaign town hall, Trump said he'd consider reinstating "stop and frisk," a policy that violated the constitutional rights of Latinx and black people. He even praised the the 1700s and 1800s as a good era, without acknowledging that black people were enslaved during these peiods.
This article has been updated with Trump's comments from Tuesday.
Before You Go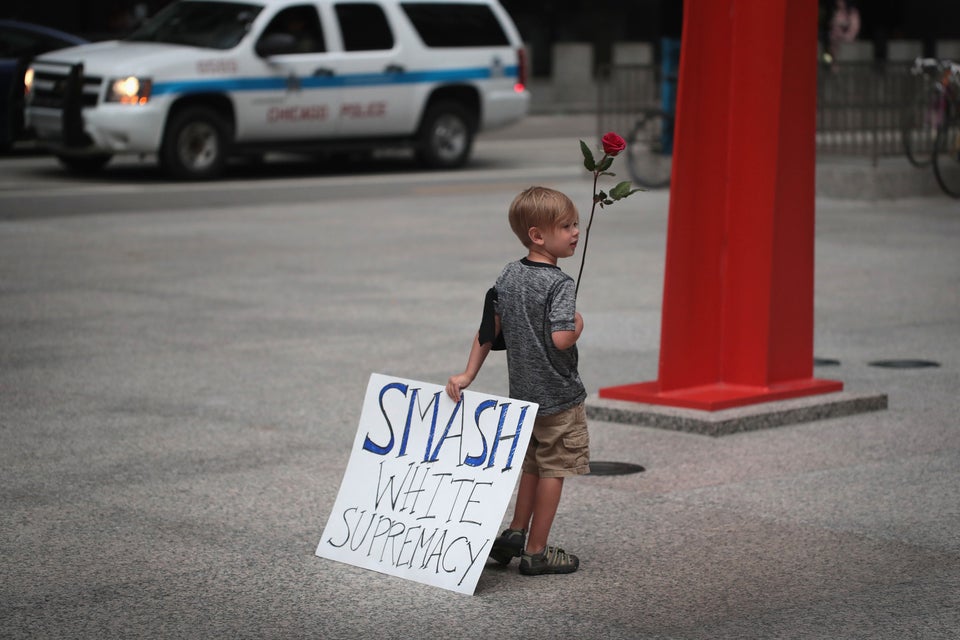 Powerful Signs From Charlottesville Protests Across The U.S.
Popular in the Community