Business mogul Donald Trump's campaign rallies have been the scene of thuggery and racism. Reporters have been harassed, occasionally by Trump's own staffers, and subjected to racism. Audience members have been jeered and accosted, including a black man who was sucker-punched in the face by a white man using an elbow.
Trump has contributed to the climate, encouraging his audience members to stand up to the protestors, suggesting that they punch them, and even boasting that he'd cover the legal fees.
At Thursday's Republican presidential debate, Trump was confronted with those past quotes and asked about the ugly nature of the events he's been leading. He said that he hoped that his audiences wouldn't resort to violence. And he said he wouldn't condone it when it happens. But, naturally, he framed it as misunderstood.
"They have anger that is unbelievable. Unbelievable. They love this country," said Trump. "I see it. There is some anger. There is also some great love for the country."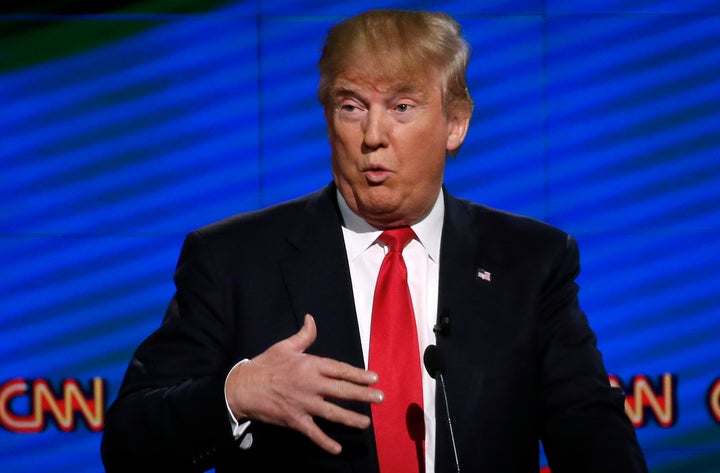 He went on to say that some of the violence against protestors could, in fact, be justified because they were "bad dudes" who had "done bad things" such as "swinging."
"They are really dangerous and they get in there and start hitting people," Trump added, "we had a couple big, strong, powerful guys doing serious damage. if they're going to be taken out, to be honest, we have to run something."
At least one Trump correspondent had no idea what he was talking about.
Trump then pivoted to asking debate moderators to understand the real victims here: the police, who he said weren't getting the respect they deserved. For that, Trump earned applause.
His rivals were asked to weigh in on what's been happening. But they didn't dare take the bait of calling out Trump. Sen. Ted Cruz (R-Texas), for one, blamed it in part on a president "who is above the law" and on Washington in general.
"How many of you all feel disrespected by Washington?" Cruz asked the crowd. "Washington isn't listening to the people. We need to nominate and elect a president who remembers he works for the people."
Before You Go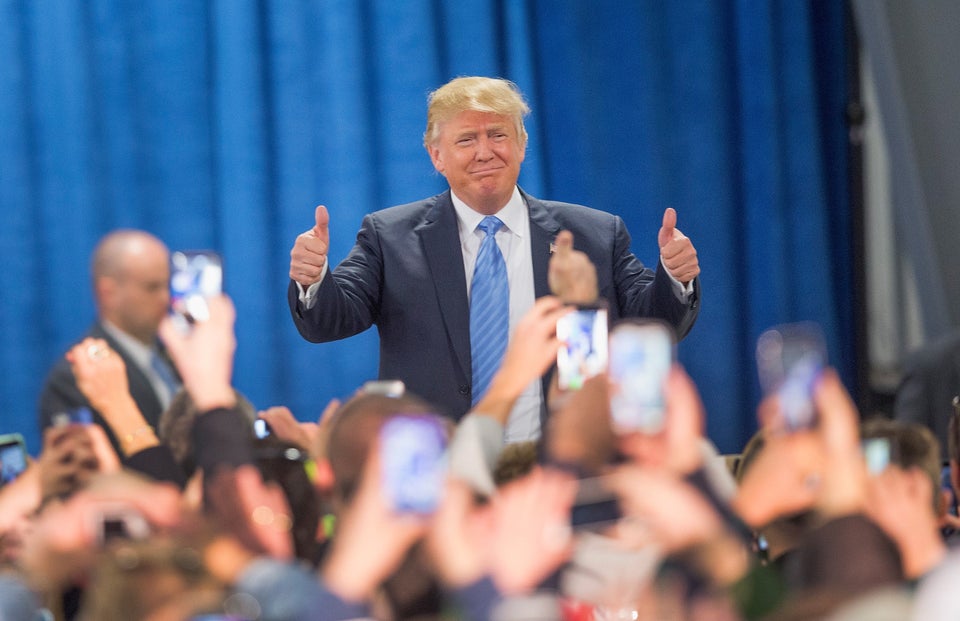 Donald Trump On The Campaign Trail
Popular in the Community