"You're talking about the front-runner for the GOP, presidential candidate, as well as private individual, who never raped anybody," Michael Cohen, the Trump Organization's special counsel, told The Daily Beast. "And, of course, understand that by the very definition, you can't rape your spouse."
The biography, Lost Tycoon: The Many Lives of Donald J. Trump, by Harry Hurt III, details a 1989 incident in which Trump reportedly confronted his then-wife Ivana, pulling out clumps of her hair and sexually assaulting her. She characterized the incident as rape during the couple's divorce proceedings in the early 1990s and said she felt "violated," according to legal documents cited by The Daily Beast.
Hurt's book includes a "Notice to Reader" pasted on the flyleaf -- a statement by Ivana Trump saying she didn't mean it when she testified Trump had raped her. "I do not want the press or media to misconstrue any of the facts," she wrote. The couple divorced in 1992.
Trump denied the allegation when the biography was released, calling the author "a guy without much talent. He is a guy that is an unattractive guy who is a vindictive and jealous person."
Cohen said Monday that Ivana Trump was not raped in the term's "literal sense."
"She felt raped emotionally," he said. "She was not referring to it [as] a criminal matter, and not in its literal sense, though there's many literal senses to the word."
Sen. Claire McCaskill (D-Mo.), who has been outspoken against sexual assault in the military and on college campuses, quickly weighed in on Twitter, criticizing Trump's lawyer for not knowing "that rape is rape."
Trump, a real estate mogul, has made numerous offensive comments about rape, most notably when he kicked off his presidential campaign last month and alleged that undocumented Mexican immigrants are "rapists."
UPDATE: July 28 -- CNN reports Ivana Trump released a statement in response to the Daily Beast story.
"I have recently read some comments attributed to me from nearly 30 years ago at a time of very high tension during my divorce from Donald. The story is totally without merit. Donald and I are the best of friends and together have raised three children that we love and are very proud of. I have nothing but fondness for Donald and wish him the best of luck on his campaign. Incidentally, I think he would make an incredible president," Ivana Trump said in a statement obtained by CNN, whose authenticity the Trump campaign verified.
NBC reports Trump's lawyer has apologized for his comments.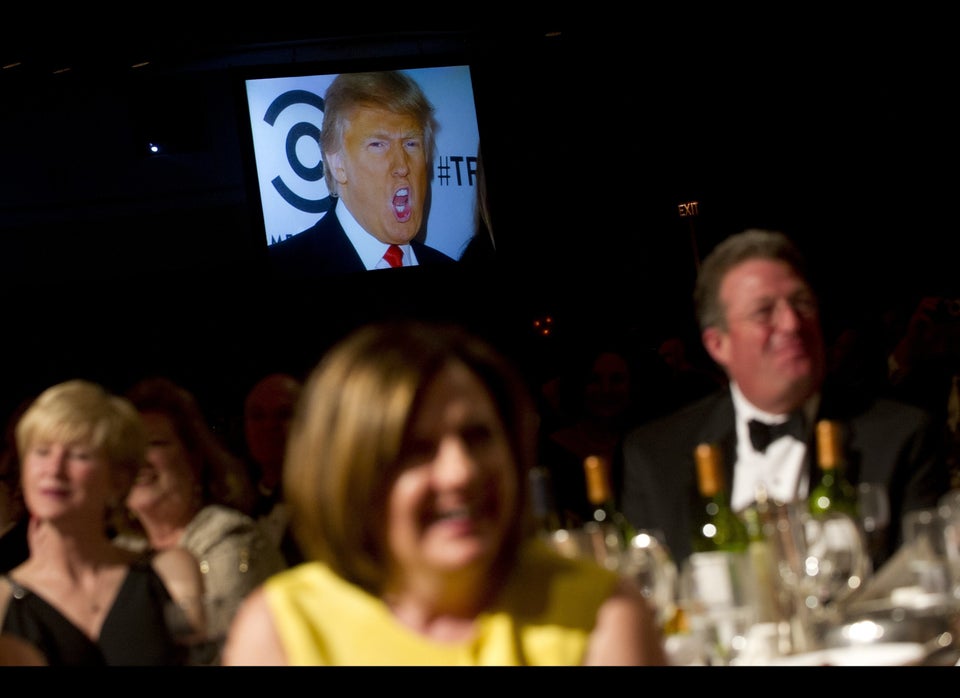 Donald Trump
Popular in the Community