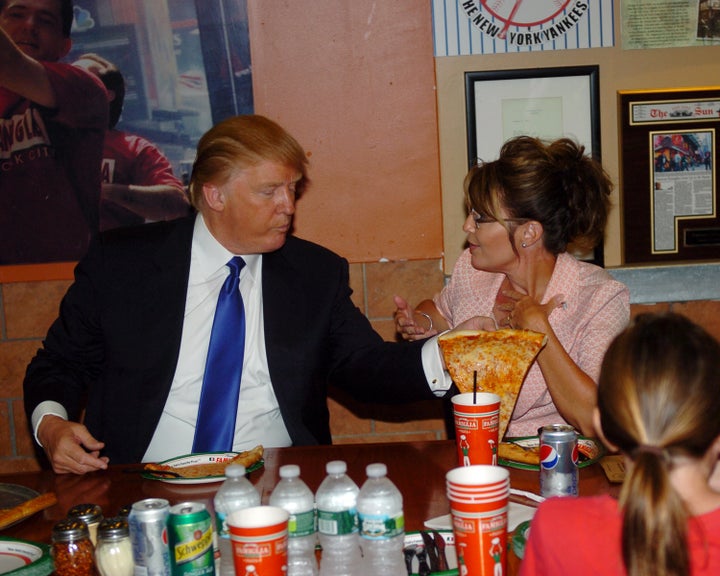 Three presidential candidates have close ties to the Empire State, and are hoping to leverage that into primary votes. Trump has spent most of his life in New York City. Clinton represented New York for eight years as a senator. Sen. Bernie Sanders (I-Vt.) was born and raised in Brooklyn.
Overall, 41 percent of registered voters in New York say Trump is the "real New Yorker" of the three candidates. Twenty-five percent select Sanders, and 23 percent choose Clinton.
Yet the differences are starker when the results are broken down by party. Among Republicans, 76 percent believe Trump is the true New Yorker, compared to just 22 percent of Democratic voters. Meanwhile, just 8 percent of Republicans choose Clinton, compared to 36 percent of Democrats, and another 8 percent of Republicans select Sanders, versus 33 percent of Democrats.
Independents fall in between. Forty-four percent view Trump as the real New Yorker, while 27 percent say it's Sanders and 16 percent say Clinton.
Conversely, 61 percent of conservatives say Trump is the real New Yorker. Only 18 percent of conservatives think Clinton is more of a New Yorker, and only 13 percent choose Sanders.
What do you think? Who's the real New Yorker?
Weigh in on a nonscientific Twitter poll.
The NBC/WSJ/Marist poll was conducted April 6-10 and included 1,987 registered voters with a margin of error of +/- 2.2 percentage points.
Popular in the Community