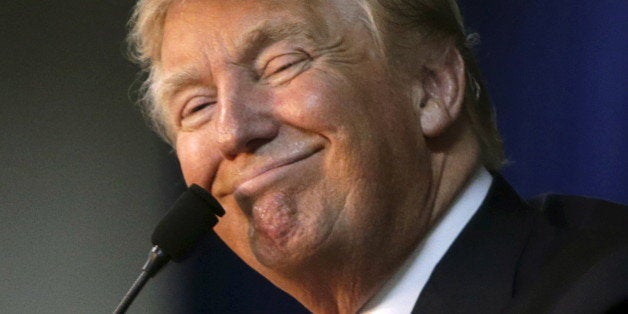 1. Antonin Scalia. Sure, he's dead. I knew that. So what?
2. John Boehner. I'm kinda partial to orange-faced guys.
3, Vladimir Putin. What? They gotta be American?
4. Ted Cruz. No, wait. They gotta be American!
5. Megyn Kelly. Because, you know what? She was very nice to me.
6. Melania Trump. Because it's a crummy job only an immigrant will want.
7. Hillary Clinton. And the day after I say, "You're fired."
8. Vinny the Plumber. Because I owe him a favor.
9. Clarence Thomas. Whaddya mean, he's already on the bench?
10. Little Marco. My favorite. Hands down.
11. Carl Icahn. The art of the deal. The S&P just downgraded him to junk status.
12. Chris Christie. Together, let's make America (gr)eat again!
Calling all HuffPost superfans!
Sign up for membership to become a founding member and help shape HuffPost's next chapter