Turns out he doesn't like them much, either.
The statement was already a little suspicious, since even the biggest baby fanatics don't usually enjoy hearing them cry.
And sure enough, it was mere moments before Trump reversed his stance altogether, booting the mother and child from the rally.
"Actually, I was only kidding, you can get the baby out of here," he said. After the mother appeared to be gone, he told the crowd, "I think she really believed me that I love having a baby crying while I'm speaking."
It really makes you wonder how Trump actually feels about all the other groups of people he claims to love.
Before You Go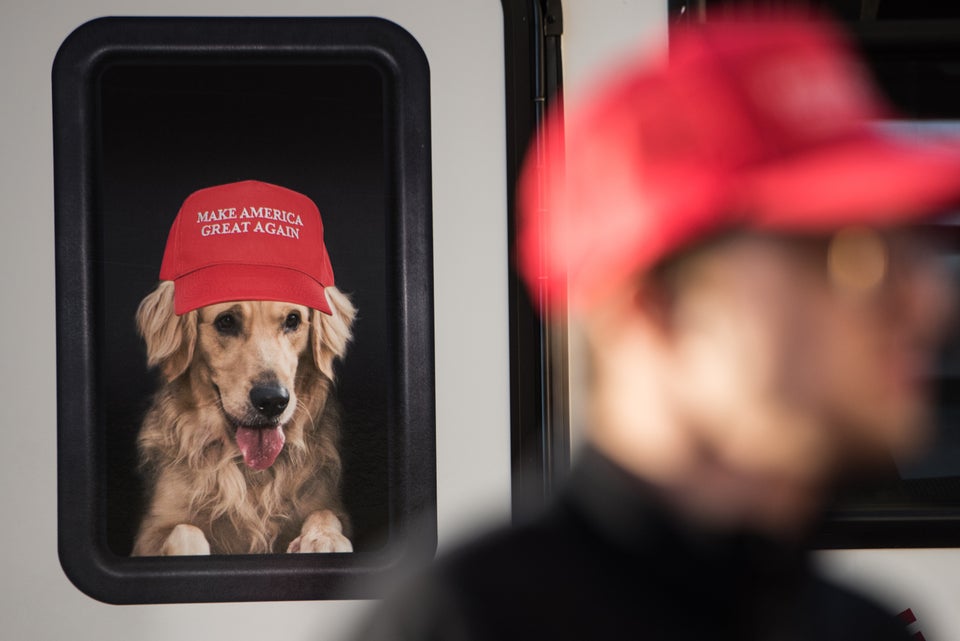 Dogald Trumps
Popular in the Community