But Montana, where the president remains broadly popular, was always a dubious place to harness the energy of the anti-Trump backlash.
In fact, having Trump in the White House was almost certainly an advantage for Gianforte, who staved off a challenge from Democrat Rob Quist, a folk musician, by some 7 percentage points despite allegedly manhandling a reporter on the eve of the election.
Trump won Montana by more than 20 percentage points in November. And Ryan Zinke was reelected to the House seat by 16 points. (Trump tapped him as interior secretary, triggering the special election.)
In that same election, Gianforte ran for governor against incumbent Democrat Steve Bullock. He lost to Bullock by 4 points, notwithstanding Trump and Zinke's big wins.
This time around, Gianforte played the Trump card whenever he could, calculating that if the election were a referendum on the president, he would actually stand to gain more than if it were not.
Speaking to voters at a campaign event in April, Gianforte framed his candidacy explicitly as an opportunity to support the president's agenda.
"Does the Trump train pick up speed or do we put on the brakes?" he said.
And Gianforte welcomed the support of the White House and associated figures. His most prominent campaign surrogates were the president's eldest child, Donald Trump Jr., who visited the state twice to campaign for Gianforte; Vice President Mike Pence, who also came out to stump for the candidate; and the commander-in-chief himself, who recorded a last-minute robocall for the campaign.
"It's too soon for there to be a backlash [against Trump]."
"The lesson here, and I think frankly even around the country, is that it's too soon for there to be a backlash," said Jacquie Helt, a vice chair of the Montana Democratic Party and the state director of the Service Employees International Union.
"It takes a while. People want to dance with who brung them," Helt added, referring to her fellow Montana voters. "They also, I think, are reluctant to admit that they made a mistake."
Given that reality, Quist rarely focused on Trump as an individual, or the mounting scandals surrounding the alleged ties of his campaign associates to Russia.
He instead mounted a populist bid to paint Gianforte as an out-of-touch "New Jersey billionaire," whose 2009 lawsuit against the state seeking to restrict public access to a river adjacent to his property made him a less reliable guardian of Montana's public lands. (Gianforte made his first fortune as a tech entrepreneur in New Jersey, before moving to Montana in the 1990s.)
In the campaign's final weeks, Quist took full advantage of Gianforte's murky stance on the unpopular Obamacare repeal bill that the House passed. The Democrat repeatedly slammed Gianforte for telling lobbyists in private that he was "thankful" for the bill's passage, even as he declined to stake out a position on it in public. He even devoted his closing ads to the threat Gianforte would pose to Montanans with preexisting conditions.
Jorge Quintana, a Montana Democratic National Committee member and veteran of Democratic politics in the state, credited Quist's campaign for keeping the loss margin so close.
"We're only five months into his administration. Trump won the state by 20 points," he said. "Tonight, Quist, a brand-new candidate who has no experience in this, came up seven points short."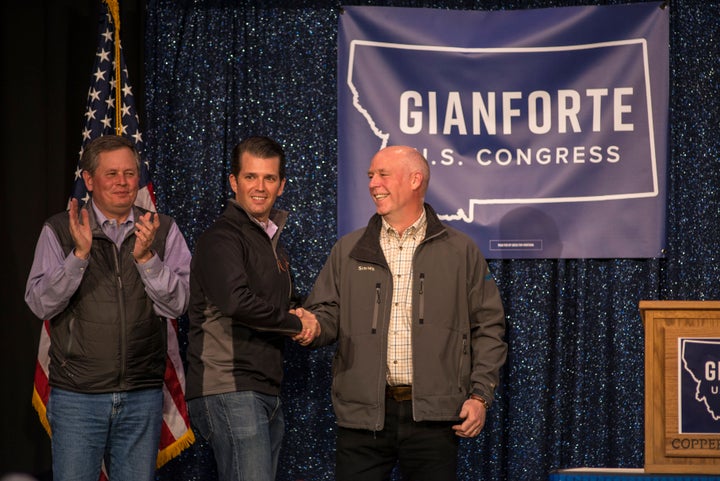 Another factor working against Quist was that Gianforte's most damaging moment ― the now-infamous "body-slamming" of Guardian reporter Ben Jacobs ― occurred on the eve of the election, when more than two-thirds of the votes had already been cast through absentee ballots.
Gianforte was charged with misdemeanor assault over the incident.
In an audio recording of the altercation, Jacobs asks Gianforte about his position on the health care bill in a polite tone. The tape then cuts to the sound of a loud scuffle in which Gianforte can be heard berating the journalist as a frazzled Jacobs says that the Republican "body-slammed" him and broke his glasses.
The account of a Fox News reporter who saw the incident corroborates Jacobs' version of events, adding in graphic detail how Gianforte had taken the reporter down with his hands on his neck and proceeded to punch him. Gianforte initially denied wrongdoing, but during his victory speech on Thursday night, apologized for his behavior.
"Seats like this are winnable ― but only if we get in early, organize and fight to win."
Earlier on Thursday, rumors coursed throughout the state that many Montanans who had already voted for Gianforte were having buyer's remorse.
Derek Oestreicher, the director of Montana's elections and voter services and a political appointee of the Republican secretary of state Corey Stapleton, estimated that his office had received roughly a dozen inquiries from voters interested in changing their votes on Thursday morning. He got more questions from reporters interested in knowing whether voters had sought to change their ballots than actual voter requests, however.
A fiery debate has predictably erupted over whether Quist could have overcome even these disadvantages with earlier help from the party.
Although Quist raised sizable funds on his own, he got crushed in outside spending. Republican political action committees spent $5.6 million on behalf of Gianforte and against Quist, compared with just $700,000 spent by outside groups trying to elect the Democrat, according to an analysis by Roll Call.
In March and early April in particular, Republican groups were able to tie Quist to House Minority Leader Nancy Pelosi and attack his financial peccadilloes with a limited response from the Democratic side.
The Democratic Congressional Campaign Committee, which works to elect House Democrats, virtually ignored the race until the middle of April. It eventually injected a total of $600,000 in the race, a fraction of the sum it has spent on a special election in Georgia's 6th congressional district, where the party believes that filmmaker Jon Ossoff has a clearer path to victory.
"Seats like this are winnable ― but only if we get in early, organize and fight to win," said Charles Chamberlain, executive director of the progressive organization Democracy for America, in a statement reacting to the election results.
Other critics were less subtle.
As for the Democratic National Committee, chairman Tom Perez took over the party body less than two weeks before Quist secured the Democratic nomination. Under his leadership, the DNC ultimately mobilized its email list to raise funds for Quist and ended up sending a staffer to assist with digital efforts.
Quintana, a voting member of the DNC who backed Perez's candidacy for chair, defended the body's role in the race.
"The DNC did everything the campaign asked it to do," he said. "It would have been nice if the DCCC had gotten in earlier and harder. We're used to being outspent here."
In a public memo on "key takeaways" from the Montana race, DCCC communications director Meredith Kelly wrote that "within weeks of the nominating convention, the DCCC took a chance on underdog Rob Quist ― who was doing all the right things in his campaign ― and invested to help him achieve parity on television."
"Unfortunately, after weeks of parity, the head-to-head numbers simply did not move, according to multiple data sets before and after the investments," Kelly said.
This article has been updated with comment from Meredith Kelly.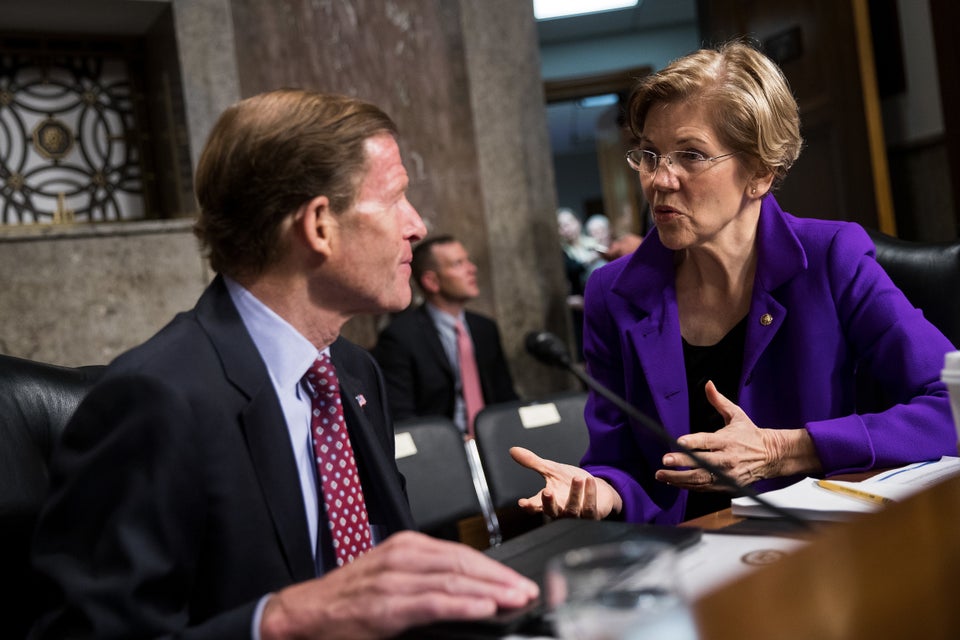 2017 Scenes From Congress & Capitol Hill
Popular in the Community