WASHINGTON -- As the prospect of real estate mogul Donald Trump becoming the Republican presidential nominee sends the GOP into a tailspin, his opponents are taking him on more aggressively than ever before.
Since Thursday's GOP debate in Houston, Sen. Marco Rubio (R-Fla.) has dedicated his campaign trail appearances to calling out Trump personally, portraying him as a "con artist."
"He acts like he's some sort of tough guy. This isn't a tough guy," he told supporters in Oklahoma City on Saturday. "The other day he told a protester, 'I wish I could punch you in the face.' Donald Trump has never punched anyone in the face, OK? This guy was born into money, inherited $200 million -- he's never punched anyone in the face! He's not a tough guy!"
Some of the attacks focused on Trump's appearance, with Rubio calling him "a guy with the worst spray tan in America."
"Trump likes to sue people," Rubio said. "He should sue whoever did that to his face!"
On Friday, Rubio similarly unleashed a litany of jabs against Trump, which included gleefully reading Trump's tweets containing embarrassing spelling errors, criticizing his massive inheritance and warning voters that Trump is "not a true conservative."
"It's time to pull his mask off so people can see what we're dealing with," he said.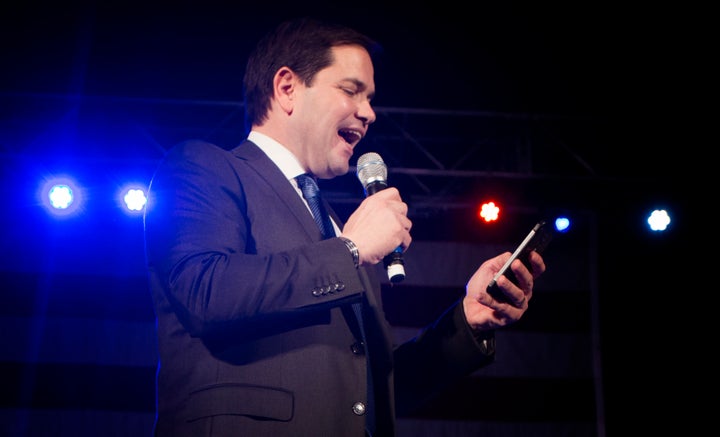 Rubio's campaign also started a hashtag on Twitter, #NeverTrump, to urge GOP voters to mobilize against Trump.
Ohio Gov. John Kasich (R) has similarly stepped up his criticisms of Trump, contrasting himself as "the adult in the room."
And Sen. Ted Cruz (R-Texas), who has seen parts of his conservative and evangelical support base usurped by Trump, is increasingly calling into question Trump's often contradictory political views, equating them to those of Democratic presidential frontrunner Hillary Clinton.
The fact that candidates are advocating that their party's front-runner should not become president demonstrates the intense and growing divisions within a party on edge.
On Friday, New Jersey Gov. Chris Christie (R), who dropped out of the presidential race earlier this month, threw his support behind Trump, sending shockwaves through the political world.
It was a surprising move for Christie, long considered an establishment favorite for his centrist views and leadership at the helm of a liberal-leaning state.
Among party leaders, there is a growing sense of urgency to stop the larger-than-life Trump, as he runs afoul of the party, breaking seemingly every political rule while winning resounding victories in three consecutive primaries and caucuses: New Hampshire, South Carolina and Nevada.
At least two campaigns have drafted plans to overtake Mr. Trump in a brokered convention, and the Senate majority leader, Mitch McConnell of Kentucky, has laid out a plan that would have lawmakers break with Mr. Trump explicitly in a general election.
But is it too little, too late?
The party apparatus seems genuinely ill-prepared to confront Trump, as no one anticipated his meteoric rise and the fervor of his supporters.
One sign of this disarray: While it is common for competing campaigns and party officials to collect opposition research in order to dig up dirt on their rivals, GOP officials have done little to build up that arsenal for Trump.
"It is one of the many ways we underestimated him, I suppose," one Republican political operative told The Huffington Post.
And it's hard to say if the increased attacks will be effective in stopping Trump.
The businessman and former reality television star often seems immune to his opponents' attacks -- he typically fires back blistering rejoinders, to the delight of his supporters. The biggest casualty of this strategy: former Florida Gov. Jeb Bush (R-Fla.), who, to his credit, tried to confront Trump regarding his offensive rhetoric against Muslims. His warnings fell on deaf ears, however, because Trump used them to his advantage.
Rubio's strategies have so far showed signs of backfiring. On Saturday, the hashtag #AlwaysTrump overtook #NeverTrump, with the tweets of Trump supporters drowning out anti-Trump tweets.
And as expected, Trump had a response prepared, using his preferred medium: Twitter.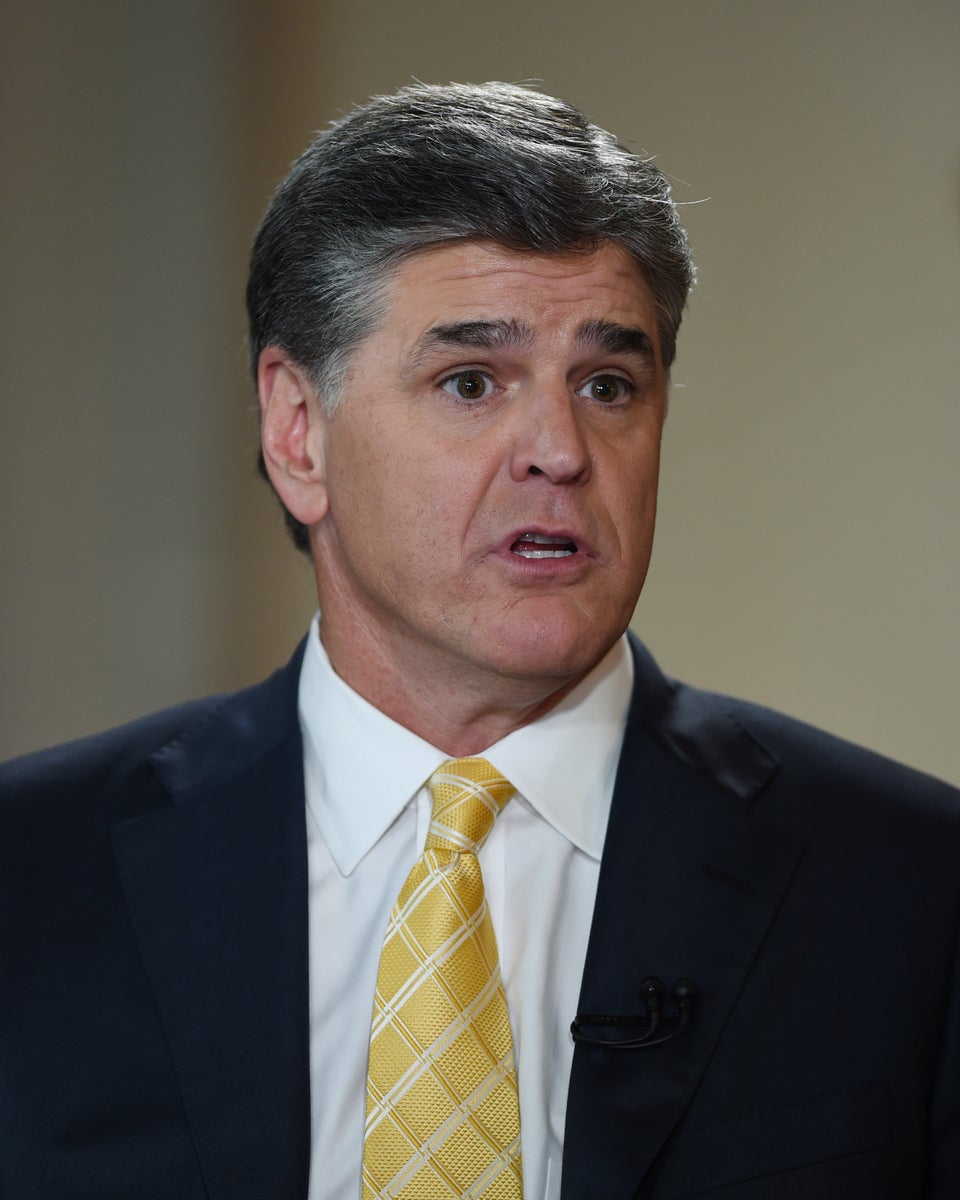 Who Donald Trump Follows On Twitter
Popular in the Community