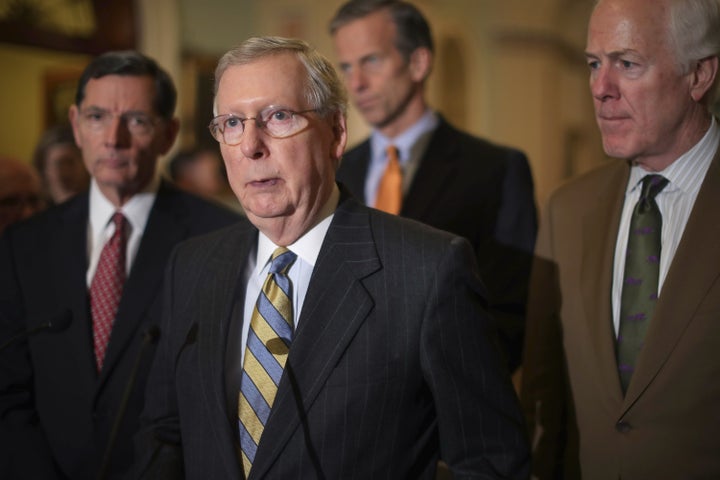 WASHINGTON -- Republican senators are rushing to condemn Donald Trump's statement that a Mexican-American judge can't be impartial because of his ethnicity. They've called his comments "wrong," "offensive" and the "definition of 'racism.'"
But they've just put themselves in a bind: those same senators are still arguing, somehow, that Trump is the best person to fill the Supreme Court vacancy, along with dozens of other federal court seats they're holding open for the next president.
U.S. District Judge Gonzalo Curiel last week ordered the release of embarrassing internal documents related to Trump University. Former employees have described Trump's for-profit school as a "fraudulent scheme" that "preyed upon the elderly and uneducated to separate them from their money."
For that decision, Trump has gone after the Indiana-born Curiel as a "Mexican" who is biased because he is Latino.
"He's a Mexican," Trump said of Curiel last week. "We're building a wall between here and Mexico. The answer is, he is giving us very unfair rulings -- rulings that people can't even believe."
Trump's attacks didn't stop with Latino judges, either. He said Sunday that Muslim-American judges might also be biased against him because of his anti-Muslim remarks. That suggests there might be only a very narrow slice of the population that Trump hasn't insulted -- white, Christian men -- and would therefore be fit to serve on the federal bench.
GOP senators immediately scrambled to distance themselves from Trump's remarks on Curiel.
"I couldn't disagree more with a statement like that," Senate Majority Leader Mitch McConnell (R-Ky.) said Sunday. At least six other GOP senators joined McConnell in rejecting Trump's comments.
Sen. Jeff Flake (R-Ariz.) called Trump's remarks "very disturbing" in an interview on MSNBC Monday morning.
"The whole thing that we Republicans say we're against is identity politics," Flake said. "So say that if you are a certain gender or certain race, to say that you have to vote that way -- he's just trying to confirm that stereotype that's completely wrong. And it just -- it's offensive. It really is."
Sen. Susan Collins (R-Maine) put out a statement saying Trump's accusations about Curiel were "absolutely unacceptable" and "demonstrate both a lack of respect for the judicial system and the principle of separation of powers."
But these are all GOP senators who say they're fine with denying confirmation votes to President Barack Obama's Supreme Court nominee, Merrick Garland, and his dozens of other pending federal court nominees. They've been holding out for a Republican president in the White House, who would, presumably, put forward judicial nominees more to their liking. Yet now that it's clear that their party's nominee will be Trump -- a man many of them don't like much -- they're still holding the Supreme Court spot open for him, regardless of indications that he may blatantly discriminate against certain types of people.
White House press secretary Josh Earnest seemed amused Monday by GOP senators trashing Trump's comments as they insist on holding open court seats for him to potentially fill around the country.
"I would just point out that it's a little ironic for Republicans in the Senate who say they have concerns about the Republican presidential nominee's views as it relates to judges to also say that they're not going to confirm any judges, to preserve the ability of the Republican presidential nominee to potentially make those appointments," he said in his daily briefing.
Support HuffPost
The Stakes Have Never Been Higher
Before You Go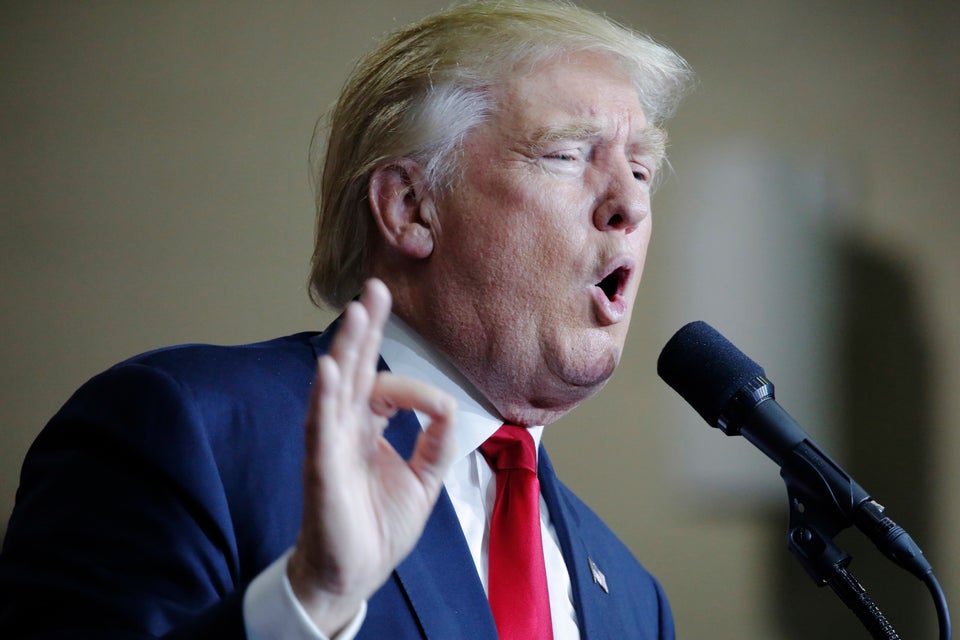 Trump's Most Presidential Looks
Popular in the Community